Key Takeaways
ThorGuards is an upcoming project of 9,999 NFT avatars on the Ethereum blockchain.

The ThorGuards NFTs will provide several perks and benefits when using apps in the THORChain ecosystem.

The project is set to mint on Nov. 9.
ThorGuards is a collection of 9,999 NFT characters with art inspired by the THORChain ecosystem, Norse mythology, and Cyberpunk aesthetics. Learn about how the art and utility of ThorGuards set it apart from many other NFT projects on the market today. 
ThorGuards Unpacked  
NFTs have exploded in 2021. ThorGuards is one of the most unique projects to enter the scene.
Arguably the most popular NFT trend today is the "avatar" format, which derives from the popular Larva Labs series CryptoPunks. Avatar collections share several common features. They're algorithmically generated, they typically feature animals or other types of characters sharing some similarities, and each piece has different traits that differentiates it from others in the collection. Avatar collections are usually released in an edition of a few thousand pieces. Members of the NFT community frequently use avatar NFTs as their profile pictures on social media sites like Twitter, as if they are adopting a new persona. The most popular avatar collections have sold out in minutes this year.
Like CryptoPunks, ThorGuards is a collection of algorithmically generated avatars produced by combining base characteristics such as hairstyles and clothing to create 9,999 unique characters. The collection pays homage to THORChain, an independent liquidity protocol that serves as a cross-chain exchange, allowing users to easily trade assets from one chain to another. As the THORChain ecosystem uses elements of Norse mythology in its branding, ThorGuards has developed this theme in its NFTs. While the project is tied to the THORChain ecosystem, the ThorGuards NFTs will be minted on Ethereum due to the increased functionality of the ERC-721 NFT standard. 
The project bases its art generation on earlier avatar projects such as Bored Ape Yacht Club and Pudgy Penguins, making sure the number of attributes its characters have and how rare specific variations are feels natural compared to existing projects. Getting the rarity distribution right for ThorGuards was a top priority for ThorGuards core team member, 0xNguyen. He told Crypto Briefing that the rarity distribution is one of the most important factors to consider when building an avatar NFT project. "The stakes are pretty high, the rarity distribution can't really make a project—it's not something you can see while browsing OpenSea—but it can break a project," he said. "You can have a collection where things are too complex and too many things are rare to where nothing is rare."
To make sure the rarity distribution of the collection worked well, 0xNguyen settled on a model that smoothly transitions from common to rare, with a good amount of "ultra-rare" and "legendary" variations.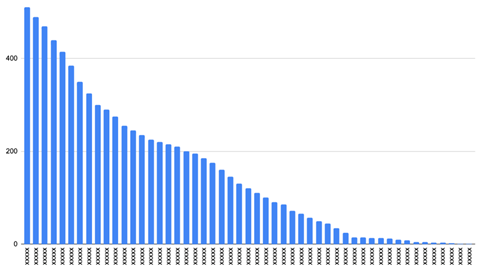 Perhaps the most important aspect of any NFT collection is its art, which is one area where ThorGuards sets itself apart from other projects. The ThorGuards avatars use a fresh, 3D-rendered style to create a fusion of old and new. The project draws from Norse mythology and Viking imagery, combining these themes with a futuristic Cyberpunk aesthetic, intended to represent crypto and Web3. The art has a unique style with few close comparisons in the NFT space.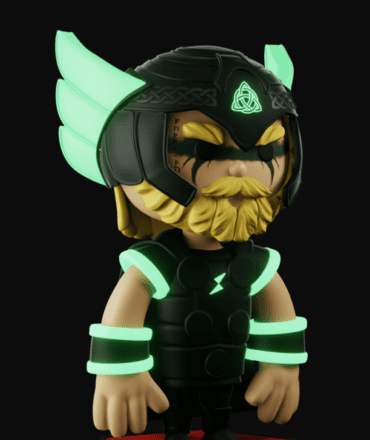 Another way ThorGuards pushes the boundaries of NFT technology is by adding evolution. After they are minted, the ThorGuards NFTs will not yet be in their final form. The project plans to implement ThorGuards staking, which will allow owners to stake their NFT to evolve how it looks. The evolution will alter the background of the NFT and also level up the NFT character with weapons and accessories.  
Because ThorGuards are 3D-rendered, they can easily be adapted to future developments such as games, virtual reality, or integration with Metaverse applications. The team is hoping that the complexity of the art will act as a "moat" for the project, protecting it from future derivative copycats. Discussing the art generation, 0xNguyen said:
"The computing power that it takes to create ThorGuards is pretty impressive. It actually takes 10 minutes per character to render, meaning it will take 69 days of computing power to create all 9,999."
To speed up the generation process, the ThorGuards team uses several virtual machines to render the characters in tandem, ensuring that all the NFTs will be ready and tested for the upcoming mint. 
NFTs With Utility
While NFTs have quickly become status symbols in the crypto space, the technology behind them has the potential to deliver much more to owners than a cool profile picture. This is where ThorGuards aims to build on the potential of NFTs with its THORChain ecosystem integration. 
Many of the developers behind ThorGuards have previously worked on other THORChain ecosystem projects such as RUNEBase and THORSwap. This has allowed the project to secure a host of partner applications that have agreed to integrate with the ThorGuards NFTs, offering a myriad of benefits and utility to owners.
Owning a ThorGuards NFT will grant benefits through a "Guard Pass" that can be used to access perks such as increased staking rewards on DefiSpot, discounted trading fees through Trust Wallet, and boosted yields and allocations on THORStarter. Additionally, ThorGuards will give owners access to future airdrops, token presales, and additional integrations with XDEFI Wallet, THORWallet, THORSwap, and others.
Variations of clothing and accessories for the ThorGuards NFTs will also include references to all ecosystem partners. So far, the project team has released variations for two partners: LP University and 0xVentures.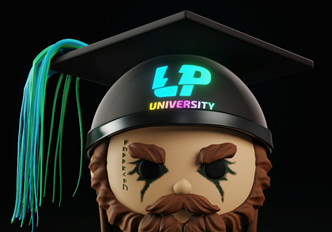 0xNguyen commented on the integration with other THORChain ecosystem projects, explaining:
"There aren't many NFT projects that have these deep relationships across a DeFi ecosystem. But it's obvious to me, it's more than just a JPEG, it's a crypto token, and you can build all sorts of utility into that token. We think of it as a key or membership."
ThorGuards aims to be a binding force for a multitude of applications in the THORChain ecosystem. In addition to the currently planned integrations, the project has a dedicated partnership coordinator whose job is to build more utility into the ThorGuards NFTs in the future. The utility in the THORChain ecosystem aims to provide enduring, long-term value to owners. 
Building a Strong Community
Like other avatar NFT projects, ThorGuards has placed a big emphasis on building a long-lasting community around the project. Community building focuses on involving active members, giving them the power to shape the community as it grows, and publicly recognizing their contributions.
Community-building initiatives such as meme competitions, trivia nights, and Easter egg hunts have come from members actively involved in the ThorGuards community through the project's Discord server. 
While Discord is currently the community's main hub, 0xNguyen says that expanding to other platforms is also a key priority. The ThorGuards team builds engagement on other platforms such as Twitter and Medium by running competitions and incentivizing content creators. Many of those who have produced explainers, how-to guides, and other THORChain related content have been given leadership positions in the community.
From a technical perspective, the ThorGuards NFTs will also function as governance tokens, allowing holders to vote on the future of the ThorGuards project. "Tokens and NFTs—they're a mechanic," 0xNguyen said. "For the first time ever, an audience, fanbase, or community can actually have ownership, as a vote through governance or a reward in terms of the project's growth."
As an extension of this idea, the ThorGuards developers are actively looking out for and implementing ideas and suggestions from the community while helping and incentivizing members to build their own community initiatives. Additionally, the ThorGuards team has rewarded active members and competition winners with RUNE tokens, whitelist spots, and free NFT mints for when the project goes live. 
ThorGuards minting will commence Nov. 9, with the price in Ethereum also due to be announced at the time. Raffle registration has already started, allowing the community to sign up for the chance to mint a ThorGuards NFT, avoiding potential gas wars. ThorGuards is also running several competitions on Discord and Twitter for the chance to win whitelist spots for those looking to avoid the raffle. 
On the surface, ThorGuards may look similar to dozens of other avatar NFT projects on the market. Few NFT enthusiasts would argue that the avatar trend reached a point of saturation months ago, but by offering added utility within the THORChain ecosystem, ThorGuards could bring a new dynamic to the format. If the avatar trend is to maintain popularity, newer projects may need to take a similar approach to ThorGuards.
Disclosure: At the time of writing this feature, the author owned ETH and several other cryptocurrencies. 
How CryptoPunks Inspired a Wave of NFT Avatars
As one of the earliest examples of non-fungible tokens, CryptoPunks have become the most coveted NFT avatars in existence. Subsequent projects have sought to develop the concept of NFT avatars…
Fidenza Artist Sells $7M in NFTs That Aren't Yet Minted
Fidenza artist Tyler Hobbs has sold $7M worth of digital art that is not scheduled to exist until December. Even then, buyers will have to be physically present to redeem…
ESL Gaming to Offer NFTs at Flagship E-Sports Event
ESL Gaming has partnered with Immutable X to offer NFT minting and trading on its e-sports platform.  Leading E-Sports Company to Offer NFTs ESL Gaming, one of the world's biggest…
MDEX: Overlooked Decentralized Exchange That Pays You to Trade
Based on statistics from DeBank and dapp.com, one of the top-performing decentralized exchanges by TVL and trading volume this year is MDEX—an AMM-based DEX functioning across the Huobi Eco-chain (HECO), Binance Smart Chain…