Su Zhu, a co-founder of Three Arrows Capital (3AC), a Singapore-based cryptocurrency hedge fund firm, delivered an affidavit in person in Bangkok, Thailand, on August 19, as reported by Bloomberg on Friday 26th August.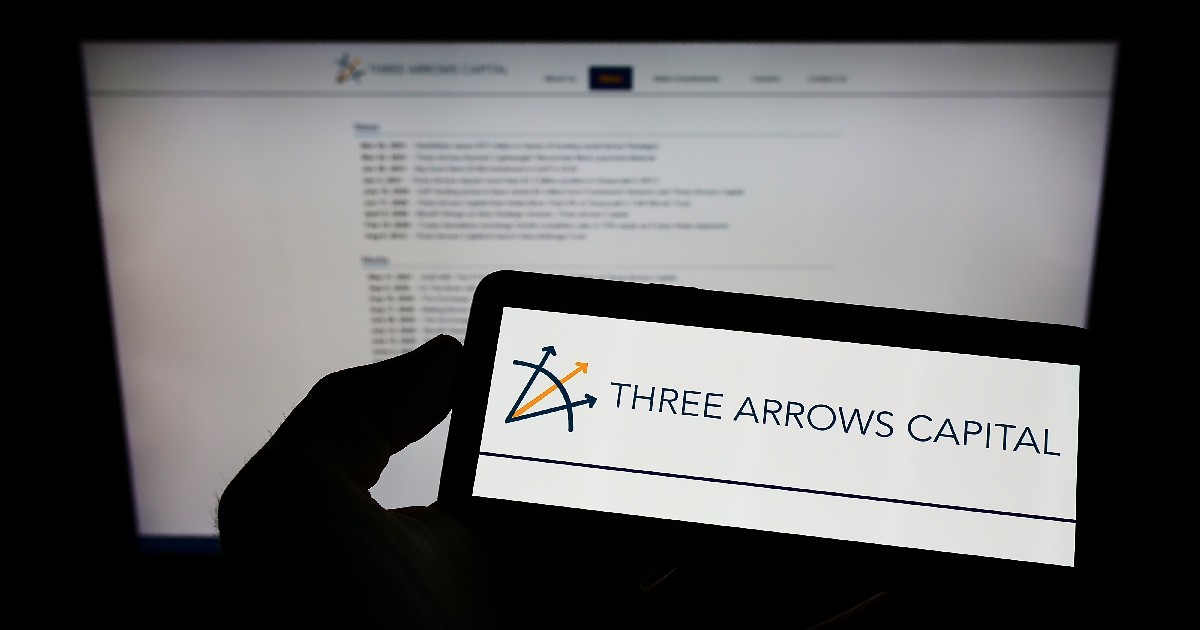 In the affidavit, Zhu accused the firm's liquidators that they used misleading and inaccurate information in their case associated with Three Arrows and its assets in the High Court of Singapore.
In June, a court in the British Virgin Islands appointed consultancy firm Teneo to liquidate Three Arrows' assets.
Last month, Three Arrows creditors got an emergency hearing in court where the fund's liquidators accused the two Three Arrows Capital founders (Su Zhu and Kyle Davies) of failing to cooperate in the liquidation process.  
On Monday this week, the Singapore High Court approved requests by advisory firm Teneo to begin the liquidation order in the country. In the court, the liquidators said Zhu and Davies have provided "rather selective and piecemeal disclosures" about the fund's assets.
In the affidavit, Zhu hit back and accused the liquidators of presenting "inaccurate and misleading" information about the operations, relationships, and timelines associated with Three Arrows Capital and its related entities in their petitions to the Singapore court.
In the affidavit, Zhu identified himself as a director of Three Arrows Capital Pte Ltd. He further said the entity first became a registered fund management firm in Singapore in August 2013 and was eventually licensed on July 31, 2021.
Zhu also described two feeder funds: Three Arrows Fund Ltd registered in the British Virgin Islands, and Three Arrows Fund LP registered in the US state of Delaware. Zhu stated that these entities fed into a master fund (Three Arrows Capital Pte Ltd) named in the affidavit as "the Company."
The specifics of these representations matter to Zhu as he said the fund's Singapore entity, Three Arrows Capital Pte Ltd, may not be able to fully comply with the liquidators' broad demands for information. 
In the affidavit, Zhu expressed his fears of "potentially draconian consequences" if Teneo is allowed to exercise its powers to liquidate assets from Three Arrows Capital Pte Ltd.
He also claimed that he and other representatives associated with Three Arrows Capital Pte Ltd could face fines or jail.
Why Did the Firm Collapse?
Three Arrows Capital has been lined up for liquidation several weeks after it was accused of defaulting on multimillion-dollar loans to the crypto firms such as Genesis Trading, Voyager Digital, Blockchain.com, among others.
The problem with the crypto hedge fund firm first started when the market crashed in May. The firm had used borrowed funds to bet big on a number of troubling cryptocurrency projects, including LUNA Terra stablecoin, which crashed to zero when it lost its peg in May, as well as, Axie Infinity, a "play to earn" game that lost almost $700m (£577) to a hack from North Korea last year.
Last month, on July 4th, Three Arrows Capital filed for Chapter 15 bankruptcy in a federal bankruptcy court in the Southern District of New York in hopes to protect its U.S. assets after a court in the British Virgin Islands ordered the company into liquidation on June 30th.
After Three Arrows collapsed during the market crash, Zhu and Davies went silent and they were widely thought to be on the run. In the past, they were accused of avoiding questions from creditors and liquidators.
Image source: Shutterstock