Bitcoin (BTC) has been experiencing an uptick in activities with perpetual swaps of open interest recording a 5-month high.
Data analytic firm IntoTheBlock explained:
"Bitcoin Perpetual Swaps Open Interest just broke the $16 billion mark, the highest since mid-April. An increase in open interest alongside price is considered a bullish signal."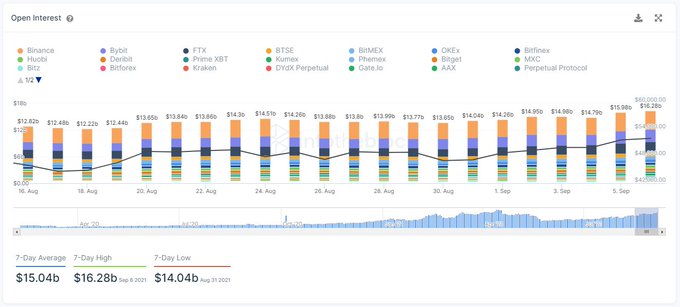 The leading cryptocurrency recently saw more than 1 million addresses transact, which hadn't been seen in 2 months.
BTC exchange withdrawals surge to a monthly high
According to crypto analytic firm Glassnode, the number of Bitcoin exchange withdrawals reached a one-month high of 1,816.030.
This trend is usually considered bullish because coins are usually transferred to cold storage and digital wallets, which signifies a holding culture.
Glassnode added:
"The dominant majority (98%) of Bitcoin volume spent on-chain are coins that were moved within the last month. Historically, such low old coin volume has correlated with generational tops, bottoms and early bull markets (disbelief rallies)."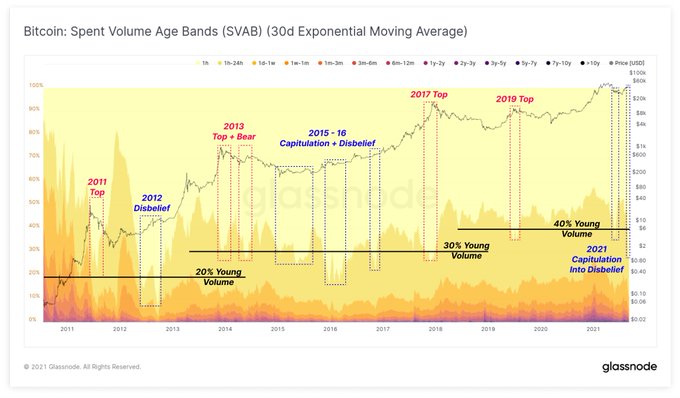 Miner revenue hit a 3-month high
Bitcoin miners' revenue rose to a 3-month high of $5.9 million amid hashrate reaching a monthly high. 
This is a sigh of relief to BTC miners because they found themselves on the receiving end after Chinese authorities intensified the crypto mining crackdown in May. 
For instance, Bitcoin mining sites in Sichuan were disconnected in June, which hampered more than 90% of China's crypto mining capacity. As a result, the hashrate was nosedived by 50% in July. The upward trajectory in Bitcoin's hashrate and miner revenue was prompted by a shift from the East to the West, with the United States being the largest beneficiary. 
The hashrate is used to measure the processing power of the BTC network. It allows computers to process and solve problems that enable transactions to be approved and confirmed across the network.
Image source: Shutterstock