Bitcoin's price has been fluctuating between $46,000 and $48,000.
Institutions are seeing this drawback as the ideal position needed to accumulate more BTC, as acknowledged by CryptoQuant CEO Ki Young Ju. He explained:
"12k BTC flowed out from Coinbase again. Institutions are still accumulating BTC in this range."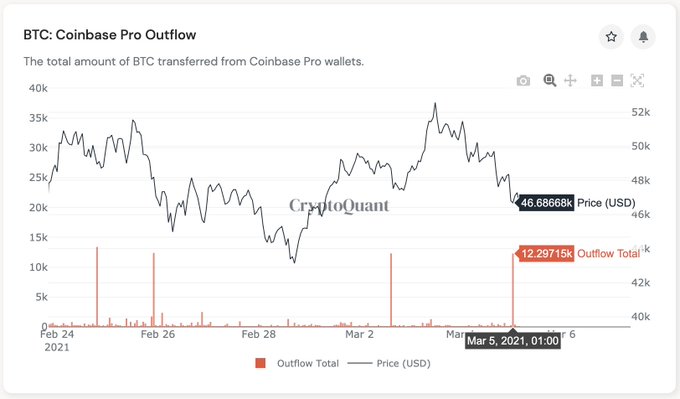 He added:
"It seems most US institutions haven't sold any Bitcoin since their OTC deals. For example, here are custody wallets from Coinbase outflows on Dec 23, 2020. No BTC moved since then."
A few days ago, IntoTheBlock revealed that $48,000 had emerged to be a significant institutional resistance level based on the considerable number of Bitcoin bought at this range. The crypto data provider stated:
"Bitcoin surpasses the $48,000 barrier again. The IOMAP indicator reveals that BTC is now facing the most significant level of on-chain resistance. Approximately 1.03m addresses previously bought over 425k BTC at the range between $48,335.62 and $49,150.01."
Sustaining the $46-48k range is crucial
On-chain analyst Rafael Schultze-Kraft has delved into the current price range, which he believes has considerable on-chain support. He noted: 
"Very strong on-chain support at $47k – around 500,000 BTC have been moved at that level. In my opinion, it is important that we hold it. Otherwise, we could see low forties quickly before the next upwards movements."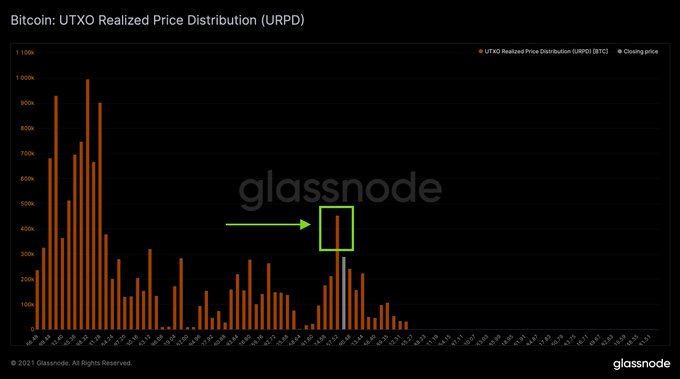 Rafael Schultze-Kraft sees the worst-case scenario as a price drop to the $40-43k range before an uptrend sets foot, as echoed by crypto analyst Lark Davis who believes that the second wave of the present bull run is gaining momentum after the first one made Bitcoin hit an all-time high (ATH) of $58,300 on Feb 21. 
There seems to be light at the end of the tunnel for BTC as Tech Billionaire Tim Draper recently disclosed that Netflix might be the next fortune 100 company to invest in the leading cryptocurrency. 
Image source: Shutterstock