Key Takeaways
Christmas is approaching, which means it's a good time to buy gifts for crypto-inclined friends and family.

Many successful NFT projects launched merchandise ranges this year.

Tungsten cubes also exploded in popularity in crypto circles.
With the festive season fast approaching, here are five recommended Christmas gifts for the crypto fanatic in your life. 
NFT Merch 
While an actual blue chip NFT likely costs more than you'd want to spend on a gift, a piece of official merchandise is sure to impress a budding NFT collector. High-end collections such as Bored Ape Yacht Club and Pudgy Penguins have their own official merch, including hoodies, caps, bags, and phone cases.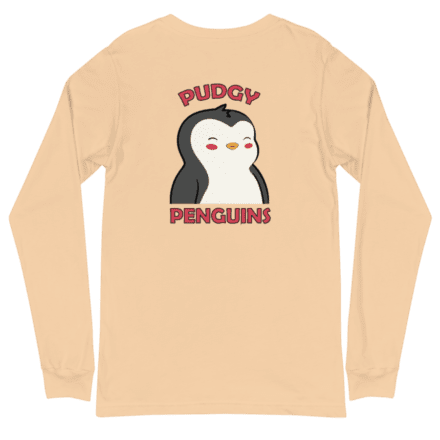 If you're looking for something more unique or from a collection that doesn't have an official merch store, check out Etsy for more NFT-themed gift ideas such as canvas prints and pin badges. 
Crypto Coin Display
Ever get annoyed by that friend who can't stop checking the prices of their crypto bags? A Crypto Coin Display could be the perfect gift for them. Price displays come in various makes and models and can be programmed to show virtually any crypto asset and its 24-hour price change.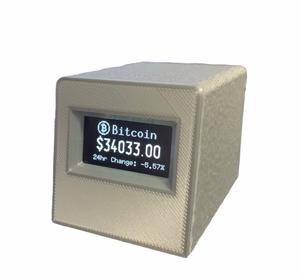 Some of the fancier displays are themed around specific coins such as Chainlink and Ripple, allowing devotees to display their allegiance to their digital assets of choice. 
Tungsten Cube
While not technically a crypto gift, these super-dense tungsten cubes have become a meme hit in crypto circles over the last few months. A tungsten cube is a timeless gift for any crypto meme lord as a paperweight or just a unique ornament. Midwest Tungsten is the go-to place for cubes, selling a range of sizes from the modestly priced 1cm cube all the way up to a hefty 41 pound, four-inch block.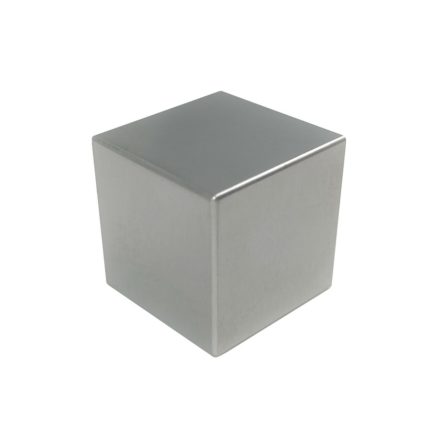 If a 41-pound tungsten cube seems tame, Midwest Tungsten auctioned off an NFT for the visiting rights to a 14.5 inch, 2,000-pound cube housed at the company's headquarters earlier in the year, with the winning bid of 56.9 ETH placed by TungstenDAO. 
Crypto Christmas Sweater
Who can say no to the classic Christmas Sweater? This sweater from Notjust is made from 100% recycled materials, and the company donates 50% of the profits to mental health charities. The site also lets customers pay using several different cryptocurrencies, making it easier to splash out on those you love.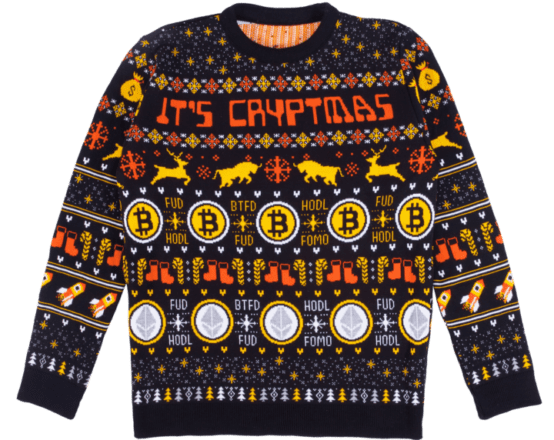 If the "Cryptmas" design isn't to your taste, but you like the idea, check out Etsy for more crypto-themed, festive sweaters.
Hardware Wallet
Help your crypto friends achieve peace of mind this Christmas by getting them set up with a hardware wallet. A must-have for any crypto investor, a hardware wallet helps protect your assets with an additional layer of security.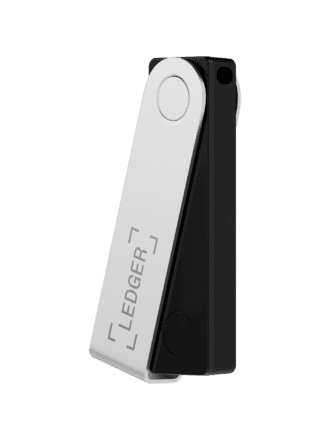 Crypto Briefing's wallet of choice is the Ledger Nano X. It's Bluetooth-enabled, sleek, and easy to use, letting anyone take complete control of their crypto assets. If you're buying one as a gift, make sure you purchase from the official website—ones from third-party retailers have been known to be tampered with to steal assets when connected. 
Disclosure: At the time of writing this feature, the author owned BTC, ETH, and several other cryptocurrencies. 
Coinbase Announces Ledger Hardware Wallet Support
Coinbase plans to integrate Ledger hardware wallets from Q1 of 2022. Coinbase to Offer Users More Self-Custody Options The largest U.S.-based crypto exchange, Coinbase, has partnered with hardware wallet maker…
Celebrities Keep Buying Bored Ape Yacht Club NFTs
The list of celebrity Bored Ape Yacht Club purchases is growing longer, with several high-profile acquisitions over the past month.  Celebrities "Ape In"  The Bored Ape Yacht Club is quickly…
Christie's Raises $12M in CryptoPunks, Bored Apes NFT Sale
Fine art auction house Christie's has successfully sold a batch of NFTs from top collections CryptoPunks, Bored Ape Yacht Club, and Meebits for a combined total of $12 million.  Christie's…
MDEX: Overlooked Decentralized Exchange That Pays You to Trade
Based on statistics from DeBank and dapp.com, one of the top-performing decentralized exchanges by TVL and trading volume this year is MDEX—an AMM-based DEX functioning across the Huobi Eco-chain (HECO), Binance Smart Chain…