You can now go to a museum in Japan to experience moving digital art. You can also go to a digital platform like Somnium Space, or Superworld, to experience further digital rabbit holes.
Something has been cooking in Helsinki, Finland for a while now though, and we are finally ready to show the world the first snippet of it.

So what is now possible?

What you couldn't yet do, up until yesterday:
Go to a physical immersive crypto art space, in which you can podcast about, sit on, and buy digital art, made physical, that comes with #NFT certificates.

Be guided to buy digital NFT art, on display via digital screens

Have the physical representations come alive via AR apps, so you can watch mini-docs about the art, as well as watch their still representations come alive

Become art yourself, via a bodypainting, stills, video, and psychological process titled Artevo, which is then transformed into multi-disciplined digital NFT & physical art.

Sit on an art couch, put on VR glasses, and go experience the various rabbit holes created by and on the already existing digital platforms, again available for you to collect also.

A special segment corner of this space, will become a green screen studio, for capturing live performances for NFT art. Brittany Kaiser will be the first international guest, whose life will be turned into integral digital art, launching in Q3 in Dubai & the metaverse. For those still unfamiliar with her story, I recommend "The Great Hack" on Netflix, which now has around 100MM views, revealing the true impact of social media on our lives.
The meta inside the art
Many of you know by now how much effort I put into these artworks, and I'm proud to announce we've quietly been working on an AR/VR/AI integrating NFT version of "The Br8ve", which will drop in a couple of months time. The physical representation of this piece, which took five months to make just into its first version, is now one part of the studio wall in 3x6M size. Soon enough, in Helsinki, Finland, some will be able to point their mobile devices on it, to watch it become alive.
They can then sit on the couch, and experience the full VR experience of it to make further mind-melt bridges on what is possible in this art renaissance of meaning, technology, and purpose.
Here are some insightful influencer comments on FB.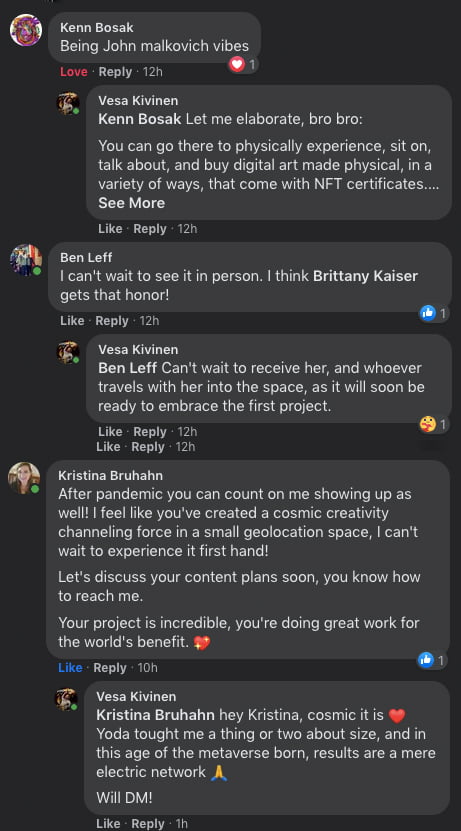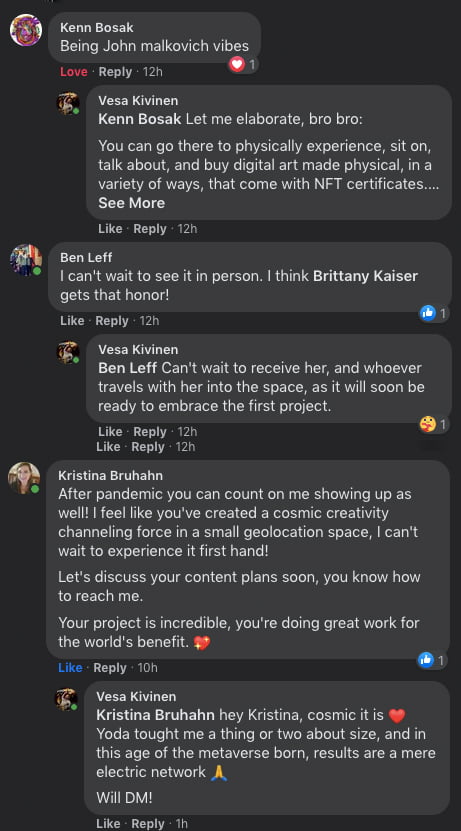 Be Brave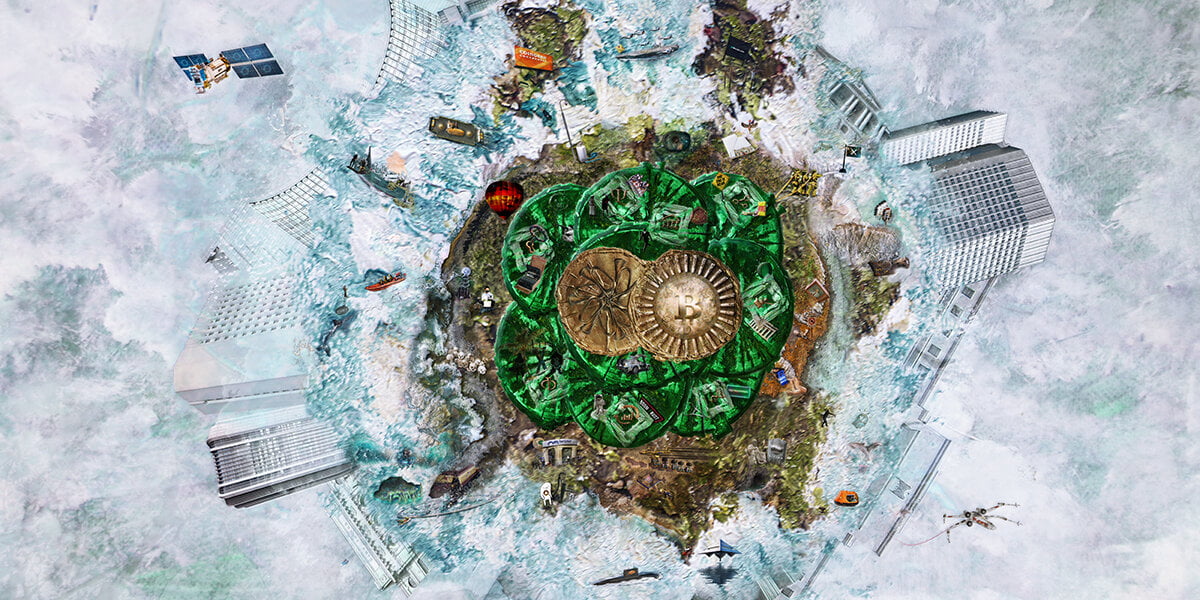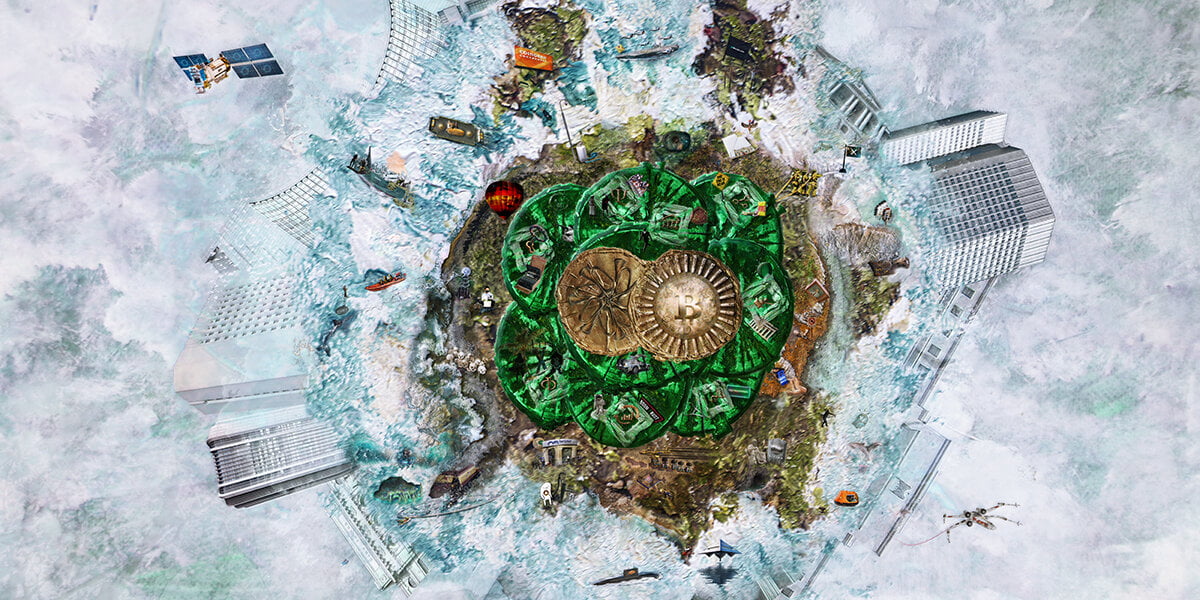 Watch the 30-minute explainer video on "The Br8ve", revealing the skillset of the potential team behind #BTC – now about to be turned into Physical/AR/VR/AI art.
In order for this space to tranced to earn the meaning behind the word 'metaverse', it shouldn't forget the multi-sensory capacity a human being has in both spirit, matter, and aspiration. I'm incredibly excited to say that this space has a green screen segment for video, a pull-down stills studio inside the circle, sauna facilities, make-up room, chillout area, and much more.
Collect multiple factors of crypto & NFT art history, at once, for less than 1 #ETH.
I recently joined the new Mintable platform with two new experiments. Due to the evolution of how my transition from the legacy art world came about in 2017, most felt my digital art was way too expensive and looked too much like classical renaissance art. The mostly silent critique was that people in the space at the time couldn't afford it, and the way that I expressed myself 'was a bit much'. I go into that story more in this episode with Bitcoin LIVE with Nicholaas, which was a real pleasure to do a deep dive with.
I made efforts to course-correct the price thing along the way, but not as significant as these value offers.





The 3D render of the space, with multiple art pieces featuring the whole site, is now available for less than 1 #ETH. All funds will go to build it further. As you might guess, the whole operation will cost significantly more than the edition of 10 will provide, so this is a real opportunity to benefit from helping the independent metaverse culture to thrive.
My long time supporter Mr. Ben Leff already acquired the 1/10 but you can collect:
The 2/10 version here.
The 3/10 version here.
I will mint more as they go, and the price will increase towards the end of the edition.
The other available piece is "Delicatessen", again, on Mintable.

If someone wants to super secure dip their toes into NFT's, to guarantee double value #NFT + physical print access, the size of the file that comes with the piece "Delicatessen" allows you to make a wall-size print.
The $99 drop of an edition of 99 (now $130 due to price rise of #ETH) can be found here. The pieces are minted as they sell, and you can get in on the very early mints now for a very affordable price by today's NFT standards on long-standing career-level work. It's also a good way to get acquainted with Zach's printable series concept, in which the piece mints as it is sold, as opposed to floods your store with NFTs and gas fees.
The idea was that you might have 99 problems but affording a cool limited edition #NFT isn't one. Of course, as we are in a bull run, ETH has gone up a bit, so the price is now at around $120

Delicatessen is now a 150x150cm print on the wall of Flavorium in Helsinki. The file that comes with the NFT allows you to blow it up to the size of the whole wall or more if you like.
Blockchain Valley Virtual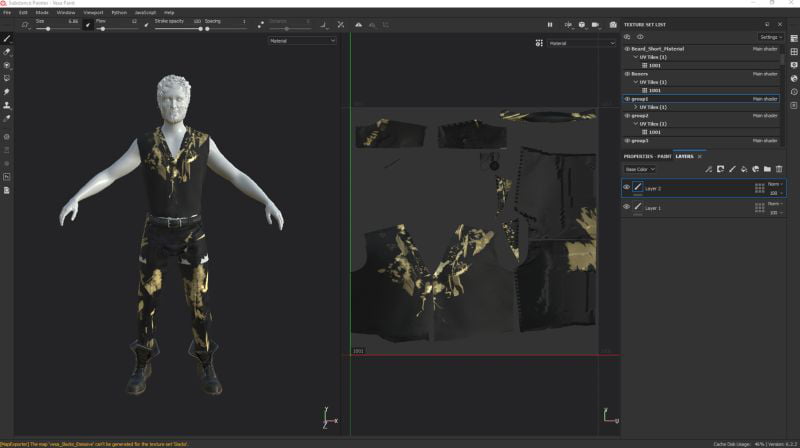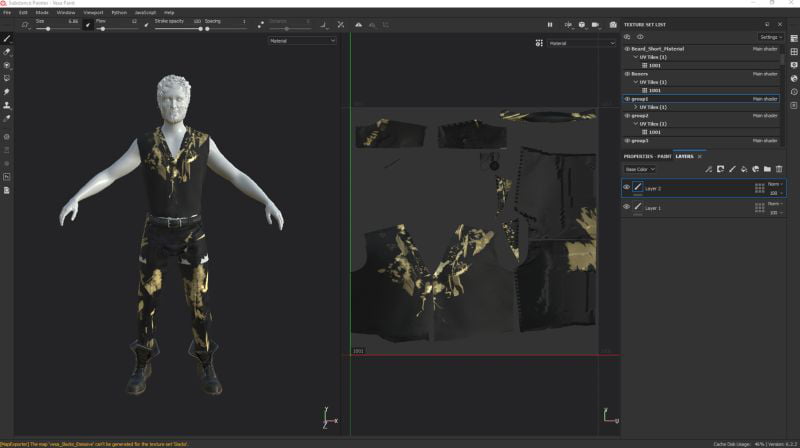 Another worthy mention is all the incredibly exciting things happening with Blockchain Valley Virtual. There will be big news regarding developments soon, but for now, here is a demo on how Niko ain't playing around when it comes to making our avatar swag.
Last but certainly not least, I'm just going to leave this here with #subtext.
So, we all have at least 99 problems but keep at it folks.
We are in the best possible sector to be in right now – unless if you are the mercilessly ruling class robbing the world blind. In which case you, still, are in the best sector in the world.
V E S A

Crypto Artist
All links to physical, NFTs, and more below

http://linktr.ee/ArtByVesa