After recently breaching the psychological price of $3,000, Ethereum (ETH) continues trading above this level based on regained momentum.
The second-largest cryptocurrency based on market capitalization was up by 3.22% in the last 24 hours to hit $3,050 during intraday trading, according to CoinMarketCap.
Ethereum has been experiencing notable accumulation, illustrating more demand. Market analyst under the pseudonym Webthreewizard explained:
"Despite volatility in ETH, the mean coin age of ETH continues to grow steadily, indicating an accumulation trend."
Source:Santiment
Is Ethereum creating a bottom?
Open interest in the ETH ecosystem has been building up, raising the question of whether a bottom is being created. The co-founders of market insight provider Glassnode stated:
"Ethereum open interest signals a potential bottom as investors begin to position themselves for the next big move."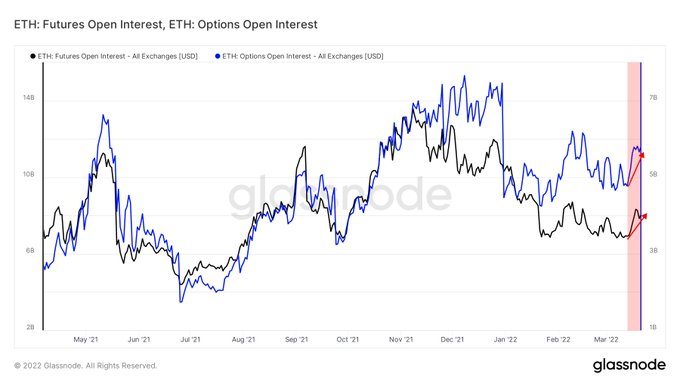 Source:Glassnode
Ethereum set an all-time high (ATH) of $4,850 in November last year, but it has not been able to reclaim this zone. 
On the other hand, speculative demand for Ethereum calls continues to rise, illustrating a bullish sign.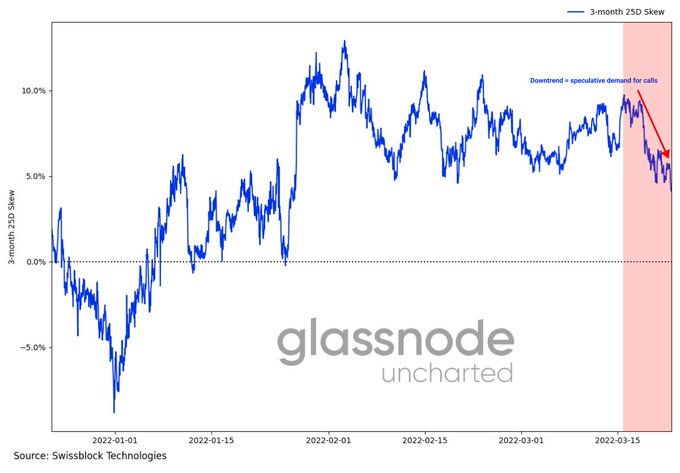 Source:Glassnode
Ethereum's upward momentum recently made it beat Bitcoin on the weekly chart amid increased optimism about the Merge.
The much-anticipated Merge will serve as the biggest software upgrade in the Ethereum ecosystem because it will prompt a transition from the current proof of work (PoW) to a proof of stake (PoS) framework, which is deemed more environmentally friendly and cost-effective.
It is slated for the second quarter of this year, and it is expected to accelerate Ethereum's deflationary aspect. Crypto research firm LuckyHash had previously noted that the Merge would lead to a 1% annual deflation rate.
Image source: Shutterstock