The revenue of Bitcoin (BTC) miners continues to dwindle, given that hash price has nosedived to historic lows of $66,500 per Exahash, according to Glassnode.
The market insight provider explained:
"The Bitcoin Hash Price has reached an all-time-low of $66,500 per Exahash. This means that BTC miners are earning the smallest reward relative to hashpower applied in history, and likely puts the industry under extreme income stress."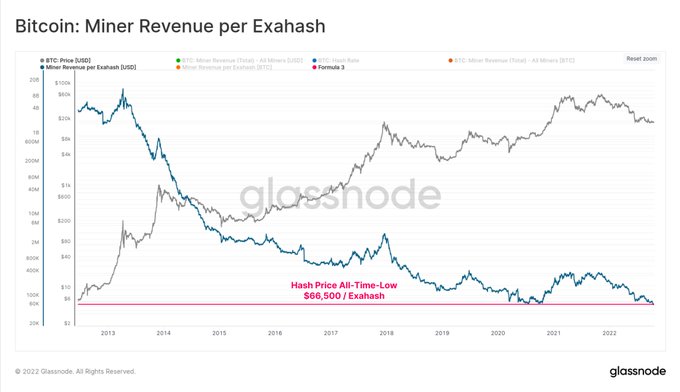 Source: Glassnode
Therefore, this indicates that miners are earning the lowest revenue in Bitcoin's 13-year journey.
Furthermore, this is happening as the mining difficulty in the Bitcoin network hits an all-time high (ATH). Glassnode added:
"BTC mining difficulty just reached an ATH of 158,208,051,864,292,013,637,632. Previous ATH of 152,947,196,320,564,012,646,400 was observed on 23 October 2022."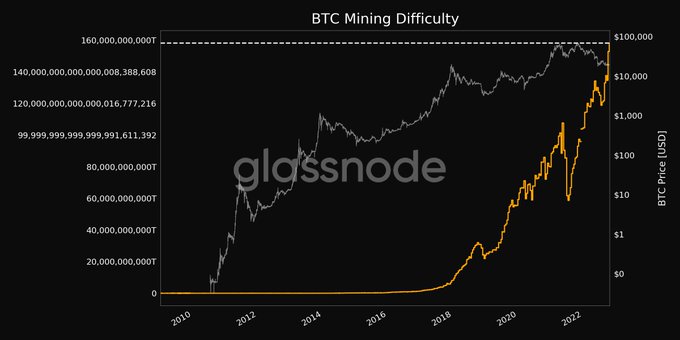 Source: Glassnode
Mining difficulty is a metric of how hard or easy it is to generate new Bitcoin and is often impacted by the number of machines plugged into the network.
High mining difficulty implicates enhanced network security because more computing power is required to mine a similar number of blocks as before. 
78% of BTC Supply has been immobile for More Than 6 Months
With the immobile Bitcoin supply reaching ATH, it seems some hodlers have remained steadfast in their objective.
Market analyst Will Clemente pointed out:
"A new all-time high 78% of Bitcoin supply has not moved in at least 6 months. Pretty remarkable in the face of the worst macroeconomic backdrop in recent history, geopolitical uncertainty, and WW3 fears. There is a group of seriously convicted hodlers out there."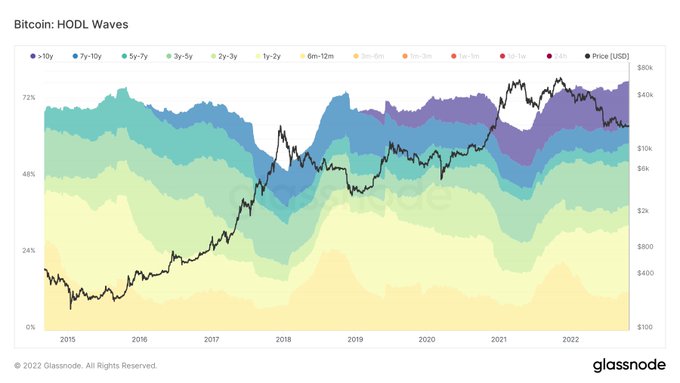 Source: Glassnode
Hodling is one of the favoured strategies in the Bitcoin market because coins are stored for future purposes other than speculation.
For instance, hodled BTC recently hit a 5-year high, Blockchain.News reported. 
Meanwhile, Bitcoin price was hovering around $19,315 during intraday trading, according to CoinMarketCap. 
Image source: Shutterstock