Bitcoin continues to be a trending topic among investors due to high social dominance levels, according to Santiment.
The market insight provider explained:
"The ratio of discussions related to Bitcoin vs. all crypto topics has risen swiftly on social media. BTC's social dominance is now at its highest point since June 2021. Historically, focus coming back to BTC is a good sign for crypto bulls."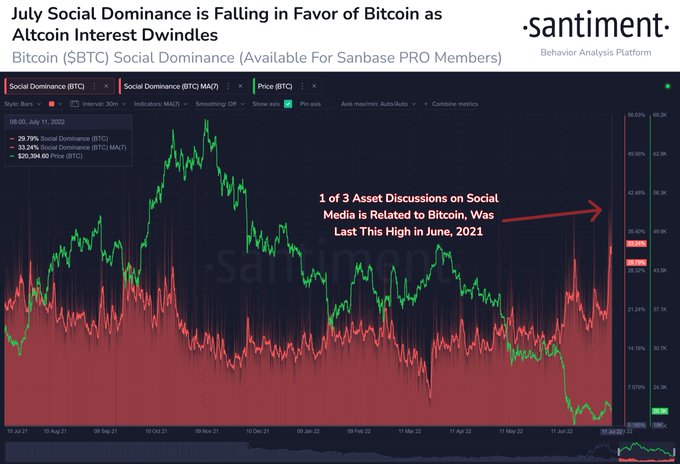 Source: Santiment 
Santiment believes these escalated levels of social dominance are bullish as Bitcoin continues hovering around the psychological price of $20K.
The leading cryptocurrency was down over 1% in the last 24 hours to hit $19,783 during intraday trading, according to CoinMarketCap.
Bitcoin addresses surge to the 1 billion mark
According to on-chain insight provider Glassnode:
"The total number of Bitcoin addresses ever created just went above 1,000,000,000. Current value: 1,000,002,559."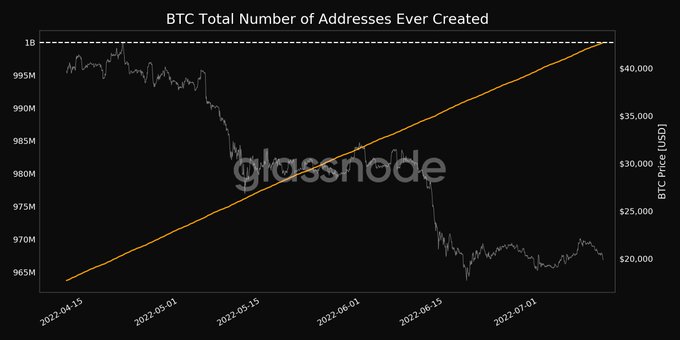 Source: Glassnode
The number of BTC addresses created does not necessarily mean the number of owners because a person can have more than one address.
Santiment echoed similar views that the number of Bitcoin addresses is continuously scaling heights, showing more market participation. Santiment pointed out:
"The number of Bitcoin addresses holding 10+ BTC has ramped up, particularly since the mid-June drop. In the past 30 days, these addresses have increased by 1.12%. There are 149.2k addresses holding 10 or more BTC, the most held since February 2021."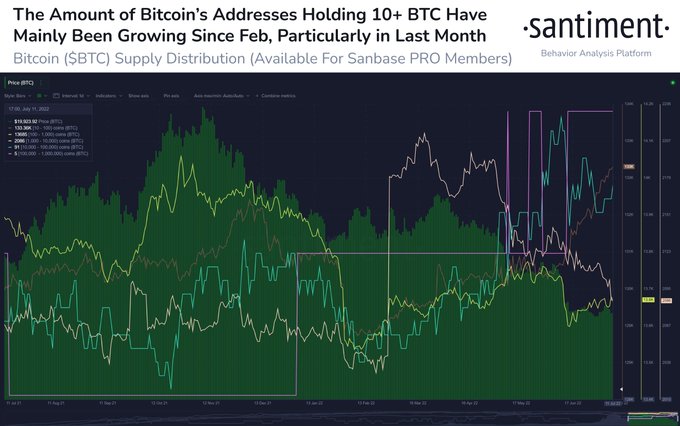 Source: Santiment
More participants joining the market is a bullish sign because this might create more demand, given that Bitcoin has not yet created a resilient bottom based on its back and forth around the $20K region. 
Image source: Shutterstock