The Bitcoin Lightning Network attracts fees close to zero. It becomes more practical to use it when undertaking small payments than a debit card, according to leading investment bank Morgan Stanley.
As a layer two scaling solution on the BTC network, the Lightning Network (LN) boosts the blockchain's capacity to undertake transactions more efficiently through micropayment channels. 
Therefore, transactions on lightning networks are more readily confirmed, cheaper, and faster than that processed on-chain or Bitcoin mainnet (layer one).
With more than 85% of sales in the United States happening in shops compared to online, Morgan Stanley believes partnering with physical stores would play an instrumental role in boosting Bitcoin as a medium of payment.
As a result, the Lightning Network is expected to bridge the gap based on its low transaction fees. An analysis of the  Bitcoin Lightning Network recently noted:
"Roughly a year ago the Lightning Network took off on Bitcoin. The on-chain transaction fees instantly started to go down and remained low ever since. Growing number of transactions sent at lightning speed with rock-bottom fees both on-chain and off-chain."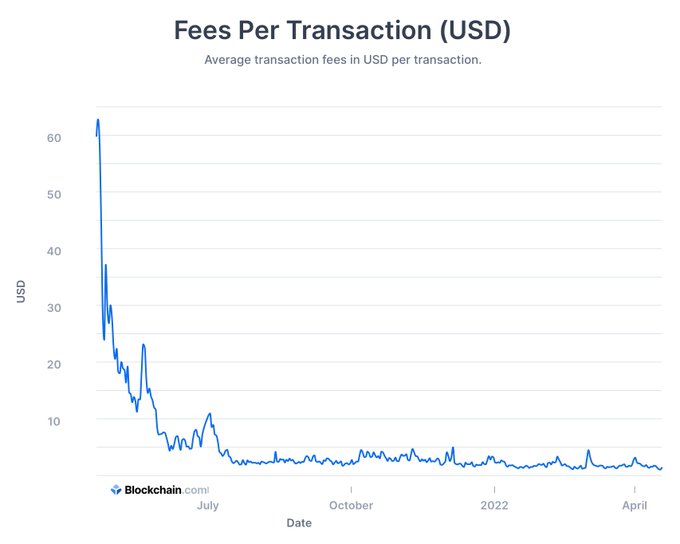 Source: Blockchain.com 
According to Arcane Research, the Lightning Network continues to gain steam because it recorded a 410% year-over-year growth.
Arcane Research also noted that the Lightning Network could radically change the business model of content providers in gaming, video, audio, and many more categories by providing a structure where continuous micropayments were made.
Meanwhile, merchants on Shopify, a global e-commerce giant, were recently given the option to receive off-chain payments through the Bitcoin Lightning Network after sealing a deal with Strike, a digital payments platform.
Image source: Shutterstock