Bitcoin (BTC) miners have adopted a strategy of consistently accumulating more coins for almost one year, according to market insight provider Glassnode.
Bitcoin miners' accumulation has been on an uptrend since April 2021, with their cumulative balance sitting slightly below 1,825K BTC.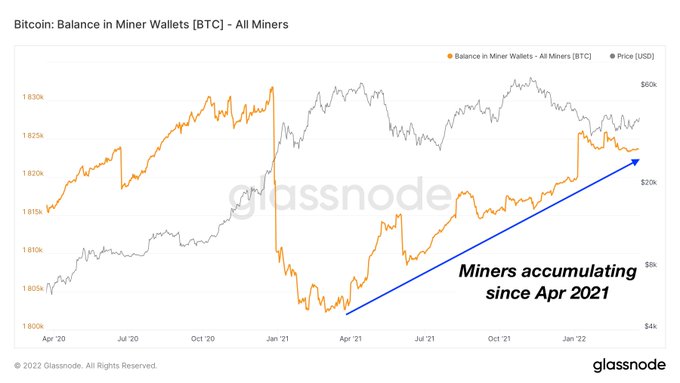 Source:Glassnode
This trend change among Bitcoin miners started in 2020 after they transformed into buyers and hodlers. This behavioural change might have been triggered by unprecedented factors like Bitcoin mining being unwelcome on Chinese soil. 
For instance, more than 90% of China's crypto mining capacity was lost after authorities disconnected BTC mining sites in Sichuan in June. 
Hodling and accumulation have emerged as favoured strategies in the crypto space. Data analytic firm IntoTheBlock recently noted:
"As BTC soars to $42,000, more than 15,000 BTC in outflows from exchanges were spotted on March 21st, the largest since Jan 29th. The last time BTC experienced a large outflow, it was followed by a significant rise in price."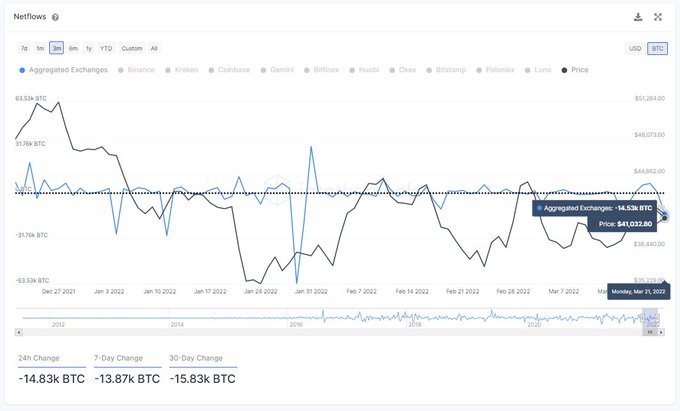 Source:IntoTheBlock
Cryptocurrencies leaving exchanges signifies a hodling culture because coins are transferred to digital wallets and cold storage for future purposes rather than speculation. Furthermore, it illustrates a bullish sign based on reduced selling pressure.
With Bitcoin's price being below the 200-day moving average(MA) longer than the big correction witnessed in 2021, it remains to be seen how the leading cryptocurrency plays out in the short term.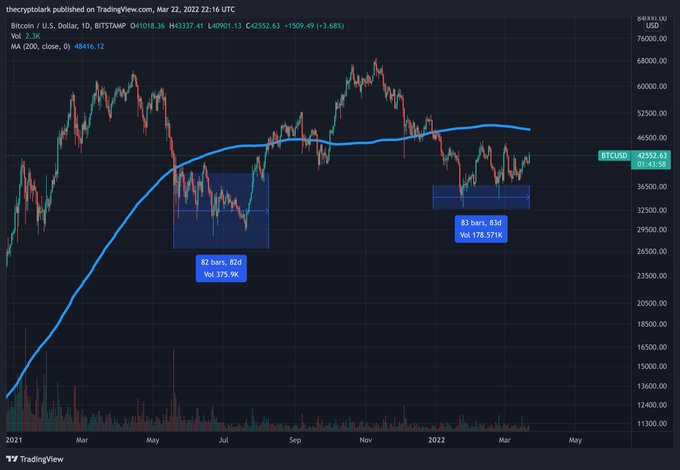 Source:TradingView
The notable correction in 2021 was prompted by the massive exit of crypto miners from China based on an intensified crackdown. As a result, Bitcoin nosedived from highs of $64,800 to lows of $30,000 in May 2021. 
On the other hand, the 200-day MA depicts a market trend because it shows an average of approximately 40 weeks of trading.
Image source: Shutterstock