The number of validators on the Ethereum network continues gaining steam after hitting the 300,000 mark. 
Moreover, staked Ether crossed the 9.5 million level to reach 9,599,919 ETH.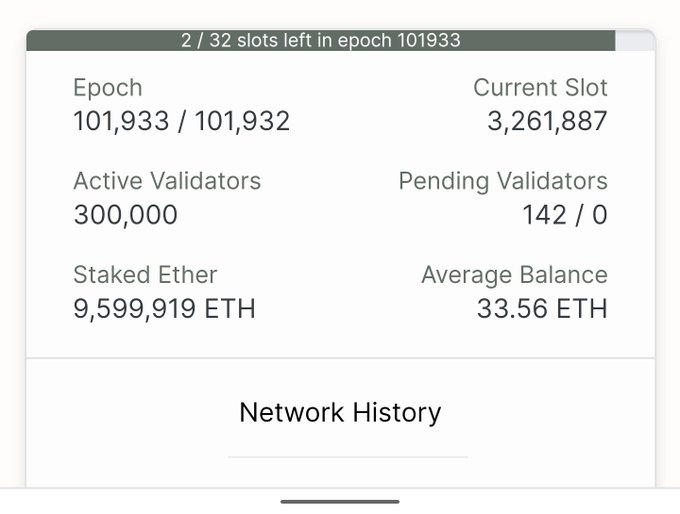 Ethereum 2.0, recently renamed to the consensus layer, intends to transition the network to a proof of stake (PoS) consensus mechanism from the current proof of work (PoW) framework.
Therefore, validators will take up the role of miners when it comes to the confirmation of blocks based on the amount of ETH staked, given that it acts as collateral against dishonest behaviour. 
The transition is slated for Q2 2022, and the PoS consensus mechanism is expected to make the Ethereum network more environmentally friendly and cost-effective. 
Furthermore, this shift is expected to trigger a 1% annual deflation rate, according to research by crypto service provider LuckyHash. 
Non-Zero ETH addresses continue to skyrocket
More participants continue joining the ETH ecosystem, given that the number of non-zero addresses is going through the roof. Market insight provider Glassnode explained:
"The number of non-zero addresses just reached an ATH of 75,960,332."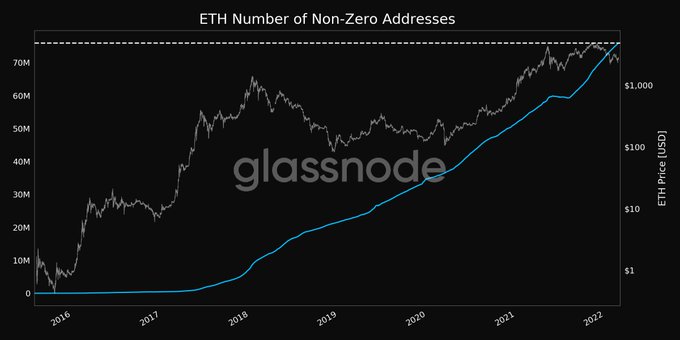 Source: Glassnode
Meanwhile, burnt Ether edges closer to the 2 million mark. 1,922,687 ETH has already been burned, according to crypto insight provider DuneAnalytics.
Launched in August 2021, the London Hardfork or EIP 1559 introduced a feature where Ether would be burnt every time it is used in transactions. This has been causing a supply deficit, which prompts a price increase whenever demand rises.
This upgrade also eliminated the usage of other digital tokens for fee payment in the Ethereum Network. Only Ether would be used, thus restoring the unique relevance of the ETH cryptocurrency. Inflationary tendencies were also eradicated. 
Image source: Shutterstock