Cryptocurrencies behind several layer 1 blockchain networks have all jumped double-digits this morning. 
Solana, a speedy proof-of-stake (PoS) blockchain, has enjoyed a jump of more than 16% over the past 24 hours. The layer-1 token's rise could be attributed to Coinbase, the largest U.S.-based crypto exchange, listing two Solana-based tokens, Bonfida (FIDA) and Orca (ORCA). 
Additionally, the network's leading crypto wallet, Phantom, just raked in another $109 million. Paradigm led the latest round, pushing the wallet provider's valuation to $1.2 billion.
Tezos is also enjoying a heady start to February. Another PoS-based network, XTZ has risen 5% over the past 24 hours, according to data provided by CoinMarketCap. 
Often pitched as a "green alternative" to Ethereum, the network's most recent rise comes on the heels of a new deal between Warner Music Group and a Tezos-based NFT marketplace called OneOf. 
"Partnering with OneOf, a leader in the emerging technology space of Web3 and NFTs, gives our artists an edge in more authentically building one-to-one relationships with their fans and winning in the new Web3 economy," Oana Ruxandra, Warner's VP of business development. 
Terra, a DeFi-centric layer-1 protocol built using Cosmos, has also rebounded by nearly 12% after a brutal week which resulted in LUNA, the network's native token, shedding nearly 20%. 
LUNA's gains appear to revolve around returning trust in the network's U.S. dollar-pegged stablecoin. Last week, the stablecoin briefly fell below $0.99, according to CoinGecko.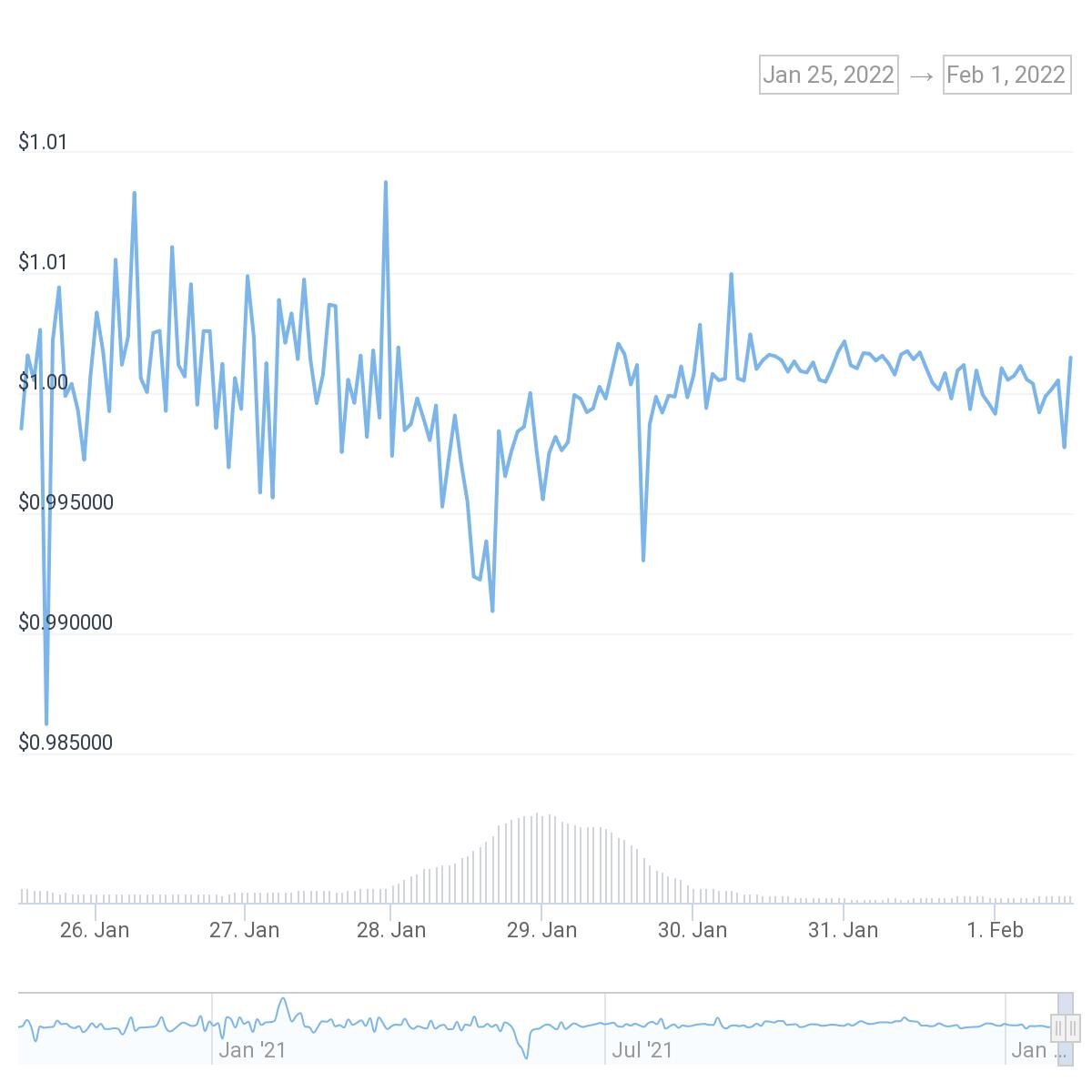 As for Bitcoin and Ethereum, the leading cryptocurrencies are also enjoying a rebound since both fell to lows not seen since last summer. 
Today, Bitcoin is up by nearly 2.6% and Ethereum is up 7%. 
Disclaimer
The views and opinions expressed by the author are for informational purposes only and do not constitute financial, investment, or other advice.