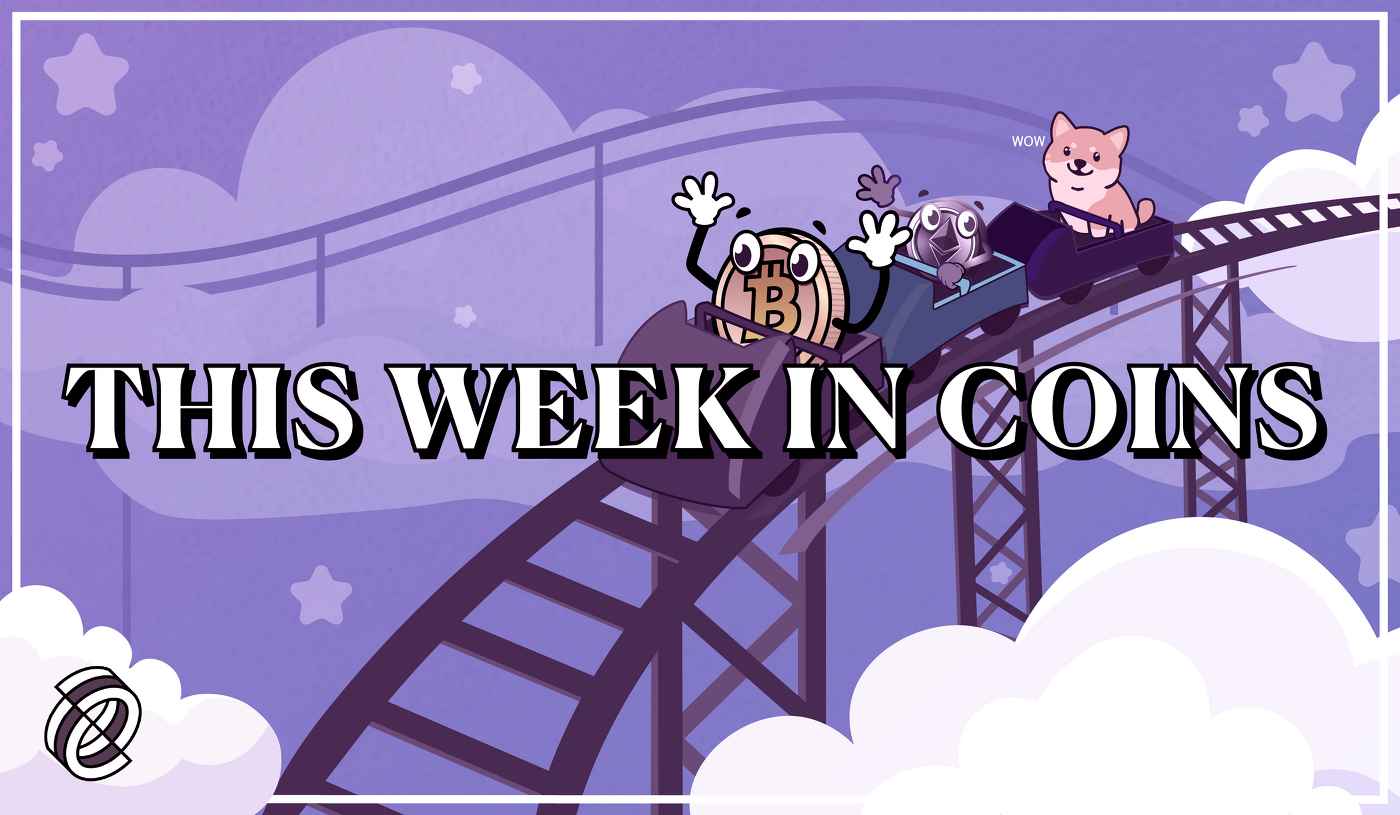 Crypto markets finally look to be on the path to recovery after a brutal start to the new year. 
Bitcoin is up 8.7% over the past seven days to $37,677 at the time of writing, according to CoinMarketCap. The No. 2 cryptocurrency Ethereum is up 8% in that time, to $2,573. 
Over the preceding week, both market leaders had crashed to their lowest prices since summer 2021. Bitcoin bottomed out at $33,707 while Ethereum fell as low as $2,172 on the same day. Both started a recovery the next day. 
Several other top cryptocurrencies are doing particularly well: Avalanche (AVAX), the Ethereum challenger, is up 22% in the past week to nearly $72, while Dogecoin (DOGE) and Polygon (MATIC) are each up 11% in that time.
Solana (SOL) had a dramatic week: a cursory glance would only show Solana up 1.4% over the last seven days, but on Monday, Solana had lost about 16% of its value in 24 hours, and was down 42% in seven days, after high network congestion led to a "partial outage" last weekend. Now it's on the path to recovery.
Solana co-founder Anatoly Yakovenko acknowledged that the network was having "growing pains" after many users complained across social media. Yakovenko maintained that in spite of the severe disruptions, the network remained live, although it was only clearing about 800 transactions a second (TPS), or about a quarter of it's typical average workload of 3,000 TPS. 
This week's biggest loser in the top 20 cryptocurrencies by market cap was Terra's LUNA, which is down 17% to $51. Considering LUNA's price fall comes off the back of months of uninhibited growth, and considering also that it's 2.5% higher than it was 24 hours ago, LUNA's correction doesn't look like cause for concern. 
News of the week
On Monday, Bank of America released a report concluding that central bank digital currencies are the "inevitable evolution of today's electronic currencies" and that a digital dollar could help maintain the American dollar as the world's reserve currency. The report guesstimates that a U.S. CBDC will be issued "between 2025 and 2030." 
Monday's other big news was that Ethereum 2.0 is no longer coming. 
Before anyone spits out their coffee: No, none of the promised features of ETH 2 are cancelled. The network will still migrate to a cleaner, greener, proof-of-stake consensus mechanism and phase out mining, but the Ethereum Foundation is rebranding the shift. Where "2.0" gave the impression that Ethereum was receiving a ground-up overhaul, the reality is that most of ETH 1, or the "execution layer," will be kept as is, while the new ETH 2 features will be incorporated atop it as a "consensus layer."
On Tuesday, Russia's finance ministry reacted to calls from the Russian central bank last week to ban crypto entirely. The director of the ministry's financial policy department, Ivan Chebeskov, said it would "be necessary to allow these technologies to develop" and called for regulation, not prohibition.
The following day, Russia's President Putin told government members over a video call that, in spite of the central bank's hardline attitude, Russia has certain "competitive advantages" when it comes to crypto mining, including an abundance of electricity and technologically proficient personnel.  
Across the border in Kazakhstan, the Kazakh government cut off electricity to crypto mining operations in the country between January 24 and 31. 
Since China began its concerted crackdown on crypto mining operations, many miners had fled over the border into Kazakhstan, which quickly became the second biggest source of Bitcoin mining in the world. The current power outages don't appear to have impacted Bitcoin's hashrate. 
On Tuesday, the International Monetary Fund (IMF) warned that El Salvador should stop using Bitcoin as legal tender, which the Central American country has been doing since September. The IMF thinks Bitcoin is a problem for El Salvador: the economy is shrinking while public debt is mounting, and using something as volatile as Bitcoin "entails large risks" that could halt the country's recovery. El Salvador President Nayib Bukele shrugged.
And on Thursday, the United States Securities and Exchange Commission rejected Fidelity's application for a Bitcoin ETF. Fidelity stewards over $4 trillion worth of assets; the Boston-based company launched a successful ETF product over the border in Canada last December, so it's got a lot of clout, but crypto still has a long way to go before it charms U.S. regulators.