In brief
Apparel retailer The Gap is launching Tezos-based NFT collectibles.

Some of the NFTs will include a limited edition physical hoodie.
Last month, it was athletic apparel brand Adidas making a big play for NFTs and the metaverse, and now clothing retailer The Gap is following suit with its own series of NFT collectibles—some of which include exclusive apparel.
Beginning tomorrow, January 13, The Gap will gradually roll out a series of NFTs that run on the Tezos blockchain. Each hoodie-themed Gap Threads NFT was created in collaboration with Tezos-centric production studio InterPop, and features the artwork of Brandon Sines, creator of the character Frank Ape.
The Gap's Common rarity NFTs will be available starting tomorrow for 2 of Tezos' native XTZ coin (under $9), with Rare-level NFTs going on sale on January 15 for 6 XTZ ($26). Epic-level NFTs will follow on January 19 for 100 XTZ ($436), while the single-edition One of a Kind NFT will be auctioned off beginning January 24.
Buyers of the Epic-level NFT will also receive an exclusive physical Gap x Frank Ape hoodie, and Gap Threads will have a gamification model that lets collectors of the Common and Rare NFTs "unlock" the ability to purchase an Epic rarity NFT. Exactly how that works is currently unclear, as are the benefits that come with the auctioned One of a Kind NFT.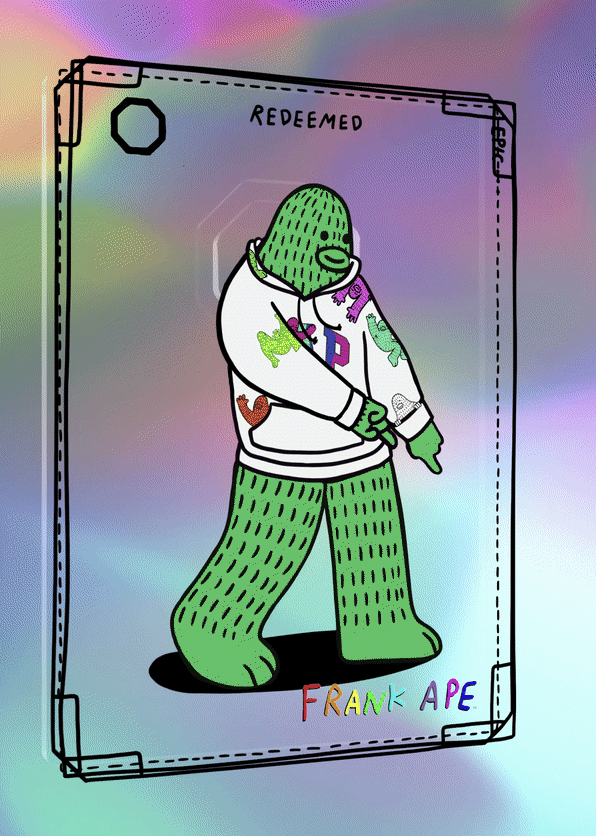 Decrypt asked a Tezos representative for additional information on the so-called NFT gamification system, but did not receive it by the time of publication.
While this is The Gap's first push into the NFT space, it might not be the last. In a release, the company wrote that it "plans to learn more about how their customers want to engage in a digitally-led world."
Brian David-Marshall, President of InterPop, told Decrypt that NFTs can provide a way for traditional retail brands to embrace a digital future while maintaining a familiar physical component.
"NFTs provide unique opportunities for brands to connect directly with consumers by transforming how retailers can engage with their customers," he said. "We continue to uncover exciting opportunities for brands and creators to utilize NFTs to unlock access to new products and bridge the gap between physical and digital ownership."
Tezos is a proof-of-stake blockchain network that uses significantly less energy than Ethereum, which is currently the leading platform for NFTs. Brands such as gaming giant Ubisoft, esports club Team Vitality, and color standard creator Pantone have announced partnerships with Tezos in recent weeks.