The weekend was characterized by a sharp decrease in the Bitcoin price after suffering a 20% drop prompting lows of $42K.
BTC funding flipped negative following long liquidations, according to on-chain analyst Dylan LeClair.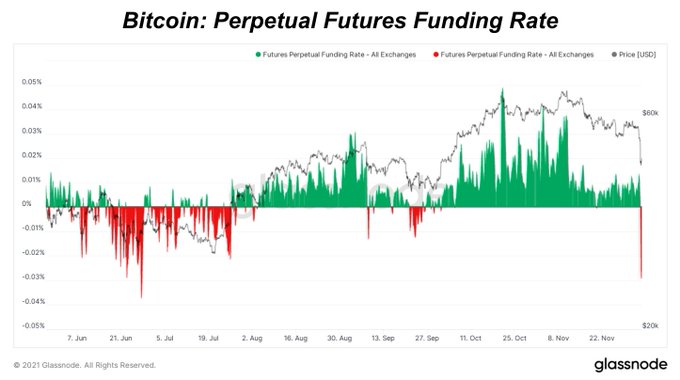 The change in funding rate was partly triggered by open interest to the tune of $5.1 billion was closing. Market insight provider Dilution-proof confirmed: 
"$5.1 billion (23.4%) open interest was closed, sending the funding rate from moderately positive to firmly negative. The percentage of Bitcoin backed margin actually increased, which is unusual during such long liquidations."
The massive liquidations in the Bitcoin market made December 4 the second-largest daily shed off in 2021 after a 50% price drop was witnessed on May 19.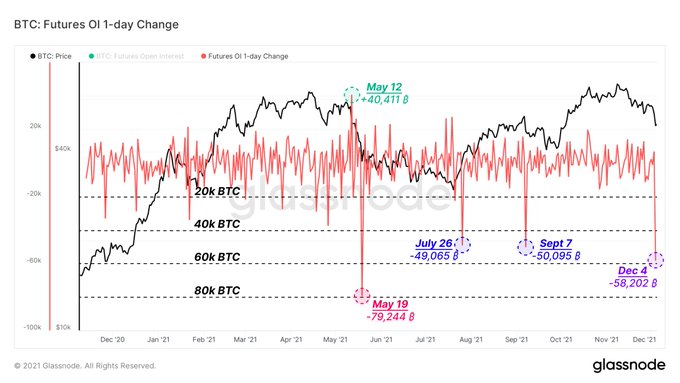 At the time, Chinese authorities had started an intensified crackdown on crypto mining, which caught miners unawares. As a result, the price nosedived to lows of $30,000 from highs of $60K.
The situation was dire to the extent that Bitcoin price dropped below the 200-day moving average (MA) for the first time since March 2020. This is a key technical indicator that determines the general market trend because it shows the average of approximately 40 weeks of trading. 
Nevertheless, the Bitcoin market has experienced sharp corrections in a bull run in the past. For instance, in the 2017 bull run, Bitcoin witnessed approximately six sharp corrections, with the highest hitting 38%.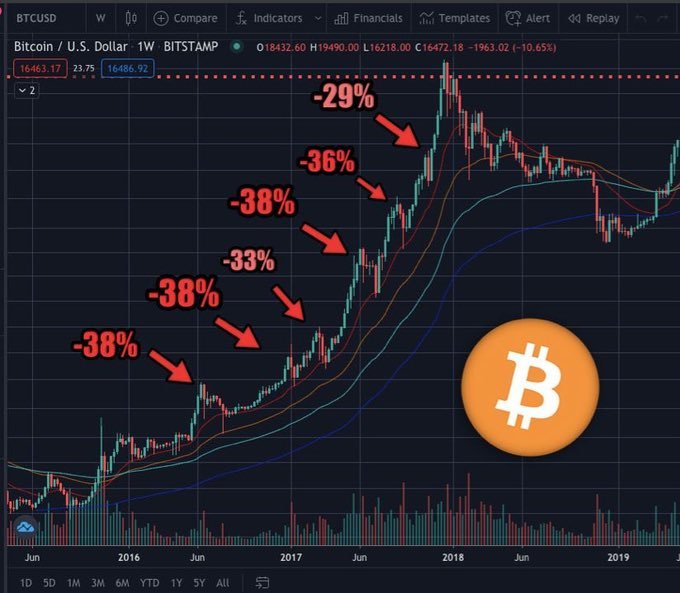 Therefore, it seems that significant pullbacks are the norm in Bitcoin's bull markets.
On the other hand, despite the notable correction witnessed over the weekend, the amount of BTC being hodled is high.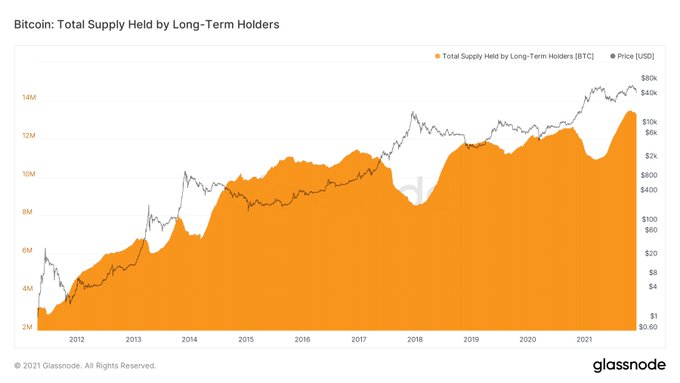 "70% of Bitcoin's circulating supply is being hodled," according to Glassnode co-founders Yann & Jan. 
Image source: Shutterstock