El Salvador is positioning itself to be the Bitcoin capital of the world. At the weekend, the country's eccentric president, Nayib Bukele, announced plans to build a "Bitcoin City"—a tax-free paradise for Bitcoin bros the world over, powered by a volcano and funded by Bitcoin-backed bonds. 
Though just how easy is it to spend the biggest and most famous digital asset in the tiny Central American country? Decrypt went to find out. 
First, some background: In El Salvador, which has a population of around 6.5 million, Bitcoin, along with the U.S. dollar, is legal tender. Bukele, an ex-businessman and controversial leader who loves tweeting with lots of emojis, announced the idea at the Bitcoin 2021 conference in Miami in June. 
By September, the law was passed—and now businesses have to accept Bitcoin as a payment if they have the technological means. The law has been criticized by the likes of the World Bank, the IMF—who said it raised "a number of macroeconomic, financial, and legal issues"—and even JP Morgan.
Citizens, too, have organized and protested against the country's Bitcoin Law numerous times, with the biggest demonstrations taking place on El Salvador's independence day. 
But like it or not, Bitcoin is accepted by merchants in El Salvador. Just not all of them. And compared to many other countries around the world, spending Bitcoin in El Salvador was, in fact, relatively easy—depending on the shop. 
San Salvador: El Salvador's bustling and gritty capital
You can spend Bitcoin in El Salvador's gritty and dangerous capital—but only in the right places. Think big chains—McDonald's, Starbucks, Wendy's—with lots of capital and regulations to comply with and outlets all around the world. 
Some accept the state-sponsored and buggy Chivo wallet, while others accept all wallets. Decrypt was able to buy a coffee in a Starbucks with Wallet of Satoshi, a custodial Lightning Network wallet. 
Smaller merchants and vendors did not accept Bitcoin, though. In the city's bustling historic center, almost no merchants accepted it. Most just looked disinterested when asked ,and a guard at a gas station told Decrypt that it isn't really accepted anywhere.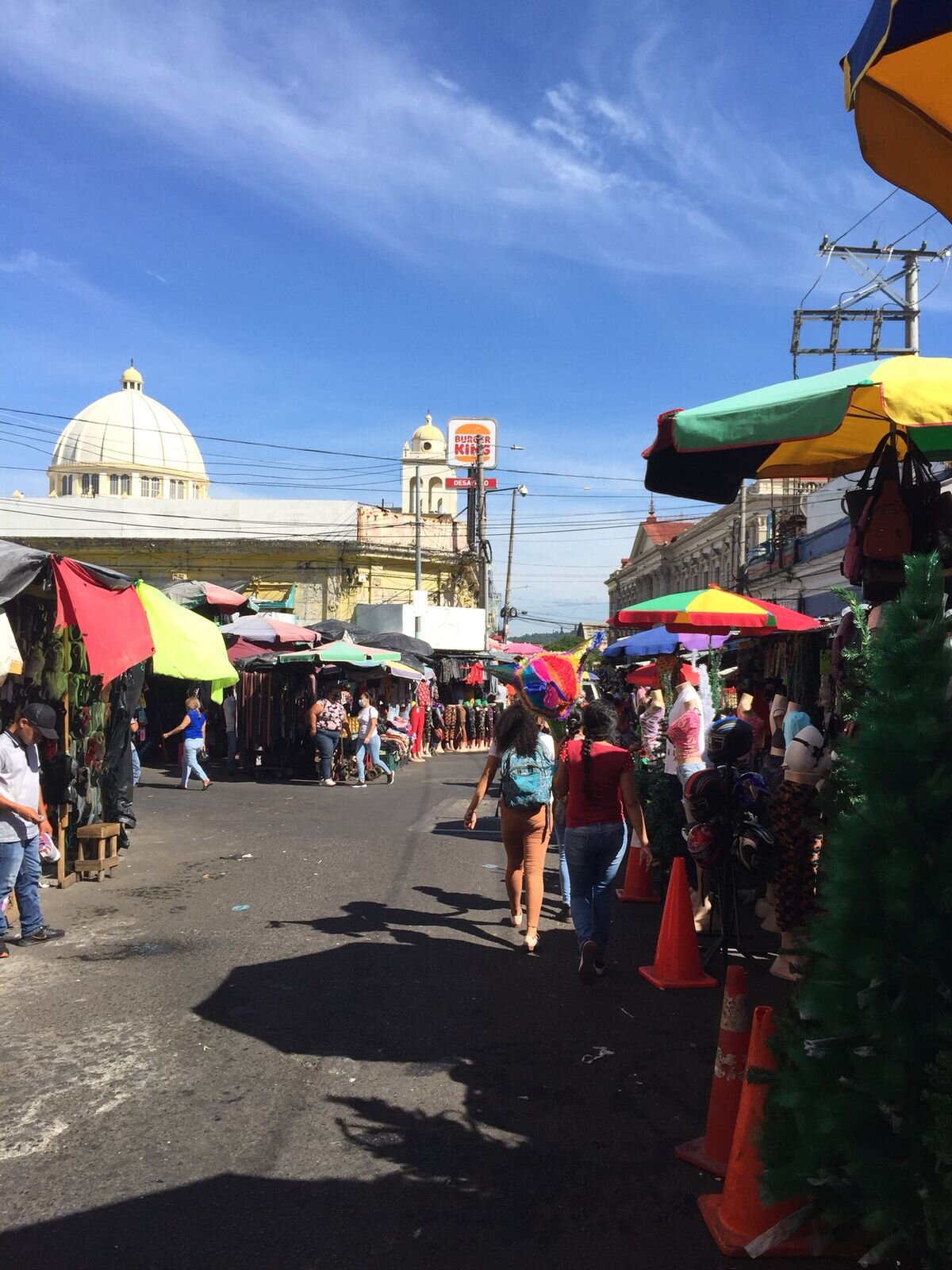 In fact, the only small, independent merchants we could find that accepted Bitcoin were techy shops that fixed or sold computers and phones in the malls. But the same shops can be found elsewhere in Latin America also accepting Bitcoin. 
A few taxi drivers, especially young Uber drivers, did say they accepted the cryptocurrency—but only via Chivo. Older taxi drivers were dismissive of the tech. 
"Why would I accept something so volatile," one driver told Decrypt. 
In the backpackers' hostel where we stayed, the staff looked sheepish when asked if Bitcoin was accepted—they definitely had the technological means. An employee told Decrypt that the hostel would "hopefully" accept it in the future. 
Bitcoin Beach
Playa El Zonte—also known as Bitcoin Beach—is where things got interesting. El Zonte, a dusty surf town about an hour outside of the capital, is where Bitcoiners go to relax and spend their sats (the smallest denomination of Bitcoin). The Pacific coast town was where the whole crypto experiment started after an anonymous donor dumped some Bitcoin on the town. Since then, Bitcoin evangelists have flocked to the unlikely spot to spread adoption.
Jack Mallers, a fresh-faced Bitcoiner and the CEO of Bitcoin payments company, Zap, brought Strike, the wallet partner for El Salvador's project, to the country—starting in Bitcoin Beach. (Strike posters were everywhere in El Zonte but Decrypt learned that the company is now less involved in the Bitcoin project.)
Spending Bitcoin here was very easy. From street vendors selling the country's national dish of pupusas to small shops flogging beer, all one needed was a smartphone and an app. A pupusa cost just $1 and the transaction could be made via a Lightning Network app.
Merchants were enthusiastic about the technology, too, with some claiming that they'd made money from accepting Bitcoin and leaving it in their wallets to go up in price.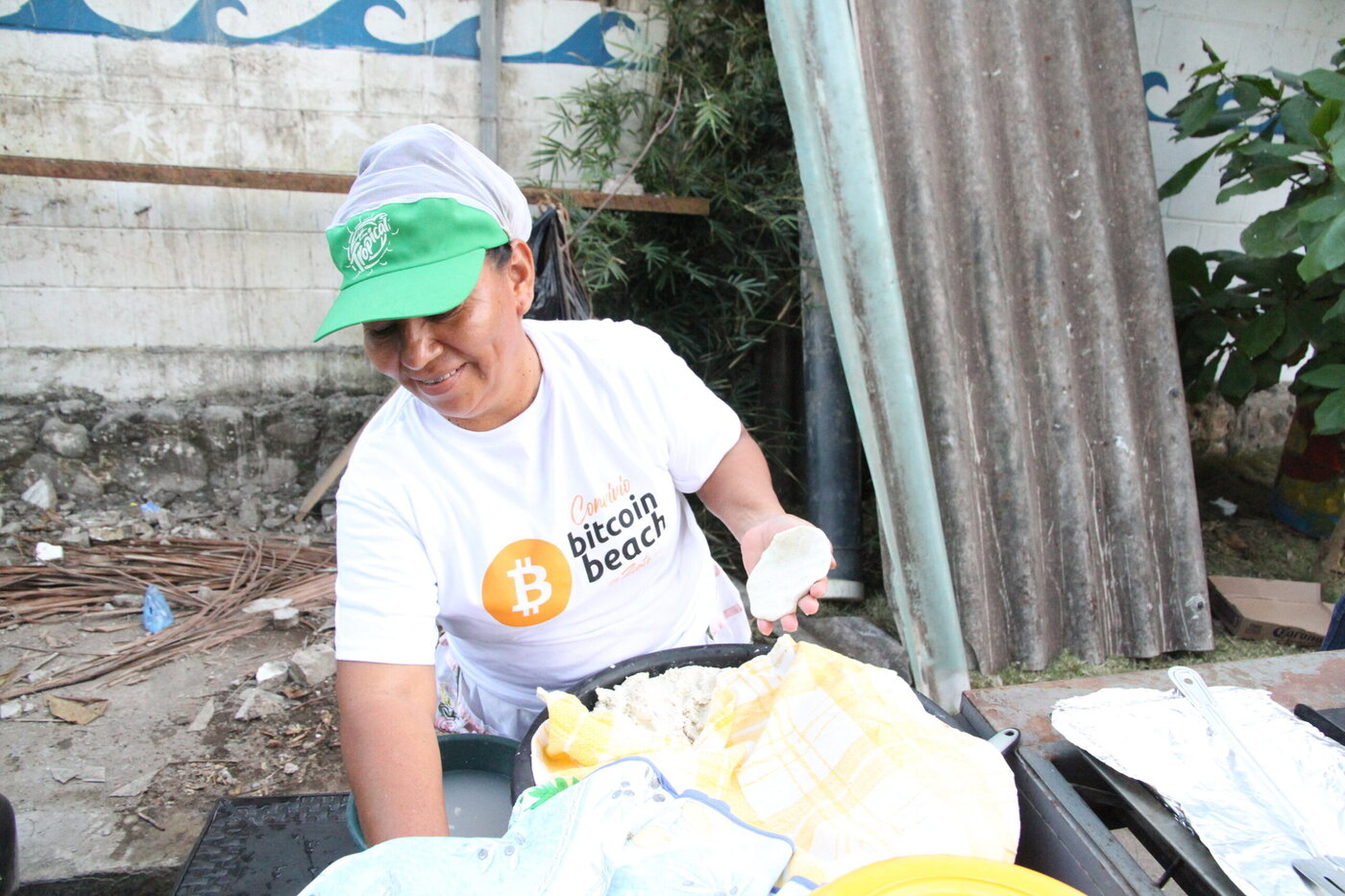 Maria Lopez, a 34-year-old mother-of-two who sold beer from a modest cart on the beach, claimed she had made over $7,000 in Bitcoin gains. "President Bukele has helped us here so much," she said.
It's the kind of comment that—while no doubt true in Lopez's case—is likely as polarizing in El Salvador as Bukele's Bitcoin Law itself.