Digital financial solution Quppy has completed an investment round with a promising valuation of 25 million euros. Led by reputed investors in different sectors, the round and its result are evidence of this project's commitment in becoming the all-in-one Superapp for the convergence of traditional and digital financial services.
Quppy is the first fully operational solution based on the Bank as a Service model. It allows everyday people and companies to access the financial system with multiple features. Users can download it on iOS or Android to manage their cryptocurrencies and traditional currencies, to immediately open an account in euros and British pounds, and access Quppy's top-up feature.
The round will enable this project to grow beyond its current limits into regions where a great portion of the population lives outside the financial system. After 2020, due to the Covid-19 pandemic, the need for solutions such as Quppy has expanded; the worlds move faster into digitalization.
Dmitry Nikiforov, Quppy CEO, claimed to be excited about the project's successful round. He highlighted the importance of the results after the U.S. and EU markets underperformed due to the Covid-19 emergency. In this scenario, Quppy managed to constant growth in terms of customers and partners. Nikiforov added:
One of our key goals is to provide our customers a brand-new personal banking experience on an everyday basis while contributing to norms of Open Banking mechanisms all around the world.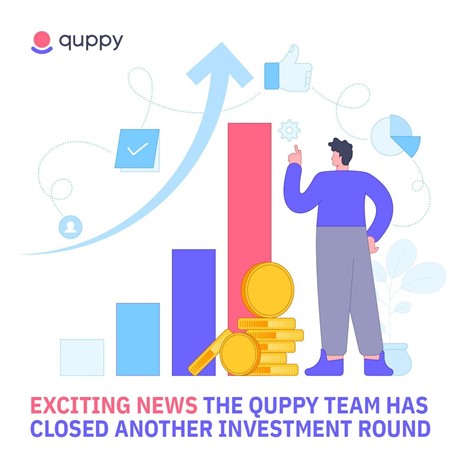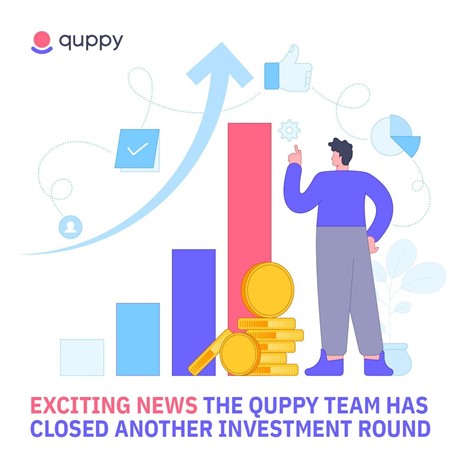 How Quppy Could Disrupt The Financial System
The project will expand to Latin America. Thus, users in this region will have access to invaluable tools to counter the obstacles caused by the pandemic, lockdowns, and shutdown of the banking system. The company is committed to meet the demand of its customer for contactless financial and payment solutions.
By the end of 2021, Quppy will launch its prepaid cards reaching another milestone in 2021; it's expected that the project will increase its revenue by 20% on a monthly basis during this period. In addition to the top-up and other features, prepaid cards will be a new step in becoming the most convenient financial solution.
The Covid-19 changed the life of every person on the planet and emphasized the inconveniences of the legacy economic system. Reports by reputable firms, such as Deloitte, record a rising demand for digital solutions in payments and finances. Quppy is well suited to be at the forefront of this new digital economy, its features have already contributed to connecting users that would otherwise have been completely separated from their families and loved ones.