Bitcoin (BTC) and Ethereum (ETH) have been the best risk-adjusted assets over the last year based on the Sharpe Ratio.
According to data science firm IntoTheBlock:
"The Sharpe Ratio is one of the most used metrics in traditional finance to assess the risk-return performance of an asset. When comparing the risk-adjusted performance of crypto against Tech Stocks, ETH and BTC have been the best risk-adjusted assets over the last year."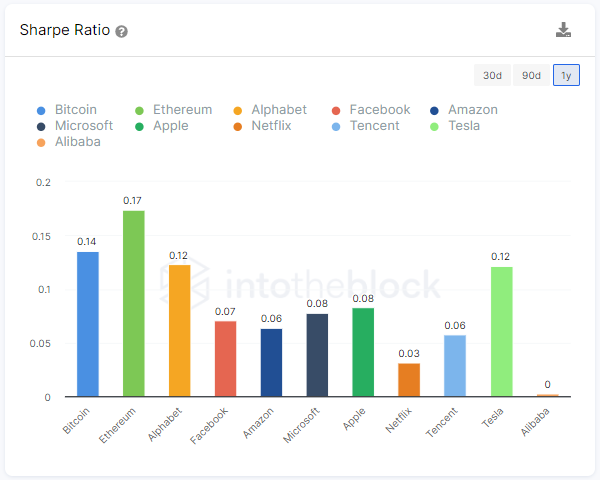 The Sharpe ratio is used to gauge the return of an investment relative to its risk. It shows how much excess return an investor receives for the extra volatility endured by holding a riskier asset. 
The higher the ratio, the greater the investment return subject to the amount of risk taken, and thus, the better the investment. Ethereum recorded the highest Sharpe ratio at 0.17, followed by Bitcoin at 0.14.
Despite the recent market crash, BTC and ETH have enjoyed remarkable bull runs, which enabled them to hit all-time highs (ATHs) this year. For instance, Bitcoin reached a record-high of $64.8K in mid-April, whereas Ethereum broke the record at $4,350.
Demand for real estate in El Salvador has shot up after it adopted Bitcoin
Earlier this month, El Salvador became the first nation to adopt Bitcoin as legal tender, which is expected to boost the country's economy. 
As a result, the demand for real estate in El Salvador has increased tremendously based on Google trends.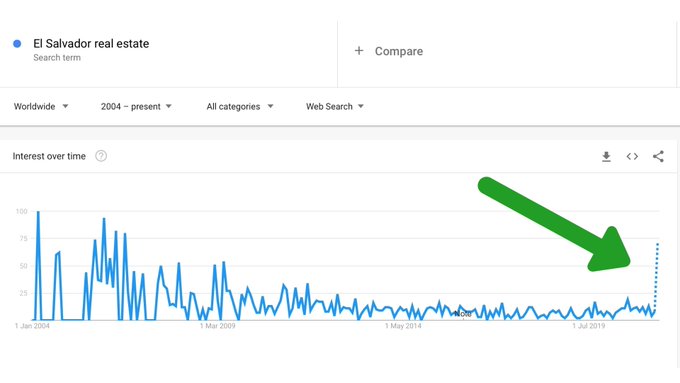 On the other hand, Dante Mossi, the executive president of leading Central American bank CABEI, disclosed that the bank would work with El Salvador's central bank and finance ministry to select a team to be tasked with implementing the BTC legal tender. 
Meanwhile, 'Millionaire' Bitcoin whales accumulated an extra 90,000 BTC in the past 25 days. BTC whales are holders of between 100 and 10,000 Bitcoins. 
Image source: Shutterstock