According to a recent filing with the SEC, the Chicago-based Rothschild Investment has made a substantial investment in Ethereum.
Rothschild Investment Doubles Down on Ethereum
The firm purchased 265,302 shares of the Grayscale Ethereum Trust (ETHE), an investment vehicle that offers exposure to Ethereum. In its investment holdings report (Form 13- FHR), the firm revealed its shares in the ETH Trust were valued at $4.75 million on Mar. 31.
Interestingly, this investment exceeds Rothschild Investment's exposure to Bitcoin. The firm also disclosed its holdings of 38,346 shares of Grayscale Bitcoin Trust (GBTC), worth $1.92 million in its SEC filing.
Since the beginning of the year, ETH has rallied by 250%, outperforming Bitcoin by a slight margin. The cryptocurrency recently hit its all-time high price of $2,500 amid the growing interest in digital currencies.
Institutional interest in Ethereum has been on the rise in recent months. According to a CoinShares report, during the first week of February, out of $245 million total inflows into crypto investment products, $195 million (80%) were focused on Ethereum.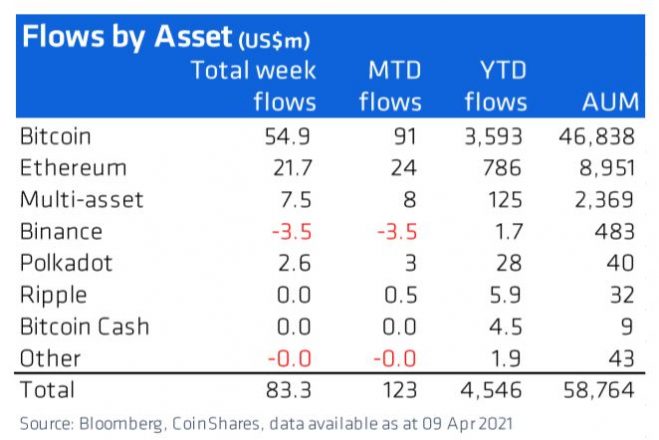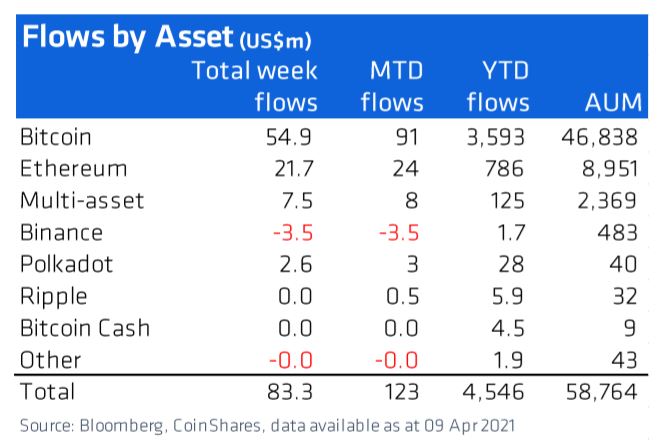 Ethereum's appeal to investments may be grounded in the asset's utility in decentralized finance (DeFi) applications. Furthermore, Ethereum has been declared a non-security asset from the regulatory perspective, making it the safest altcoin to park funds.
Rothschild Investment is not be confused with UK-based Rothschild multinational banking group.
Ethereum Breaks $2,500 All-Time High
Crypto's leading smart contract platform, Ethereum, has set a new all-time high at $2,500.  Ethereum Sets New Record High Ethereum just crossed $2,500 for the first time in its history. …
Institutions Eye Ethereum After Bitcoin Allocation, Ripple Lawsuit
Bitcoin has risen to new highs thanks to renewed institutional interest. Now, analysis suggests that Ethereum could be next to enjoy the same large institutional inflows.  Grayscale Data Reveals Altcoin…
254 Million Shades of Grayscale: Bitcoin Inflows Up Dramatically
Grayscale is often seen as a bellwether for institutional interest in cryptocurrency as an asset class. The world's largest crypto-focused fund's quarterly reports are eagerly awaited signals of whether or…
What Are Non-Fungible Tokens (NFTs)?
Tokenization is well-suited for commodities like fiat currencies, gold, and physical land. A fungible asset's representation on blockchain makes commodities tradable 24/7 via borderless and frictionless transactions. Fungible goods are…