Tether (USDT), the top stablecoin by market capitalization, became available on the Solana blockchain today.
After the announcement this morning, Solana (SOL) tokens went from a low of $13.81 to $16.06, a 16% increase, according to market data from Nomics. It later corrected slightly.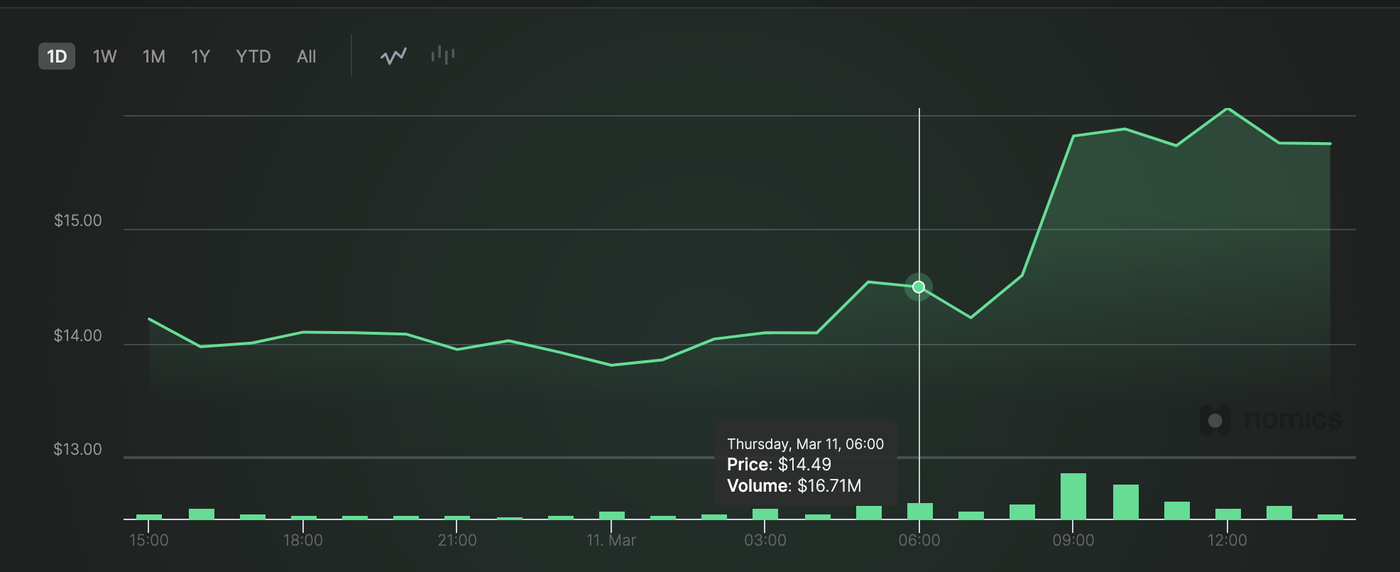 In addition to the Ethereum blockchain and now Solana, USDT tokens can already be found on Algorand, EOS, and Tron as well as on a handful of other protocols and networks.
Solana is a proof-of-stake blockchain network that markets itself as a "high speed and low cost" alternative to Ethereum. The Ethereum network is struggling to contain high transaction costs and congestion due to the popularity of decentralized finance (DeFi) and non-fungible token (NFT) applications, many of which are built atop the blockchain. 
NFTs are digital assets—often in the form of virtual trading cards or cute collectibles—whose ownership and authenticity can be verified via a blockchain.
Stablecoins such as Tether are designed to bypass the price volatility of most cryptocurrencies; the price of USDT is pegged to the price of the US dollar. 
Once purchased from an exchange or otherwise minted, stablecoins can be used to transfer funds between tokens and blockchain-based platforms without using a bank. That makes it easier for people to participate in DeFi. For instance, some networks pay interest to those who lend out their stablecoins.
DeFi is an area Solana is trying to capitalize on. Decentralized finance describes blockchain-based applications that allow people to lend or borrow money, swap assets, or speculate on prices without going through a bank or other centrally controlled body.
The network added stablecoin functionality in May 2020 and then integrated Tether rival USDC in October. In between, it created a bridge to Ethereum so that projects on the senior network could migrate to Solana, either permanently or temporarily, during times of high congestion.
According to Tether's announcement, Solana users can "exchange USDt at speeds greater than 50,000 transactions per second, often for as little as $0.00001 per transaction." It envisions the addition helping spur DeFi development on the Solana blockchain.