In brief
Basketball-based digital collectibles are increasingly popular.

Bleacher Report is releasing NFTs in conjunction with the NBA All Star Weekend.
It's the start of NBA All Star Weekend. And if you can't feel the excitement in the spectator-less, silent arena, at least you can snuggle up close to a digital representation of a basketball.
Bleacher Report (B/R), one of the most popular sports news sites in the world, is getting into the NFT game. In conjunction with NBA All Star Weekend, B/R is auctioning off digital basketballs minted by four prominent hip hop artists: 2 Chainz, Jack Harlow, Lil Baby, and Quavo.
Each artist's basketball features a unique design—Jack Harlow's has a curly-haired shark, Quavo's turns a dollar bill into a blinged-out bird, and 2 Chainz's ball shows angels holding up…well…two chains.
Ten Gold Editions of each NFT basketball will be auctioned off on NFT marketplace OpenSea from Friday evening at 5 pm Eastern, with a new ball auctioned off every 30 minutes. Successful bidders receive a matching set of the digital collectible and a physical ball.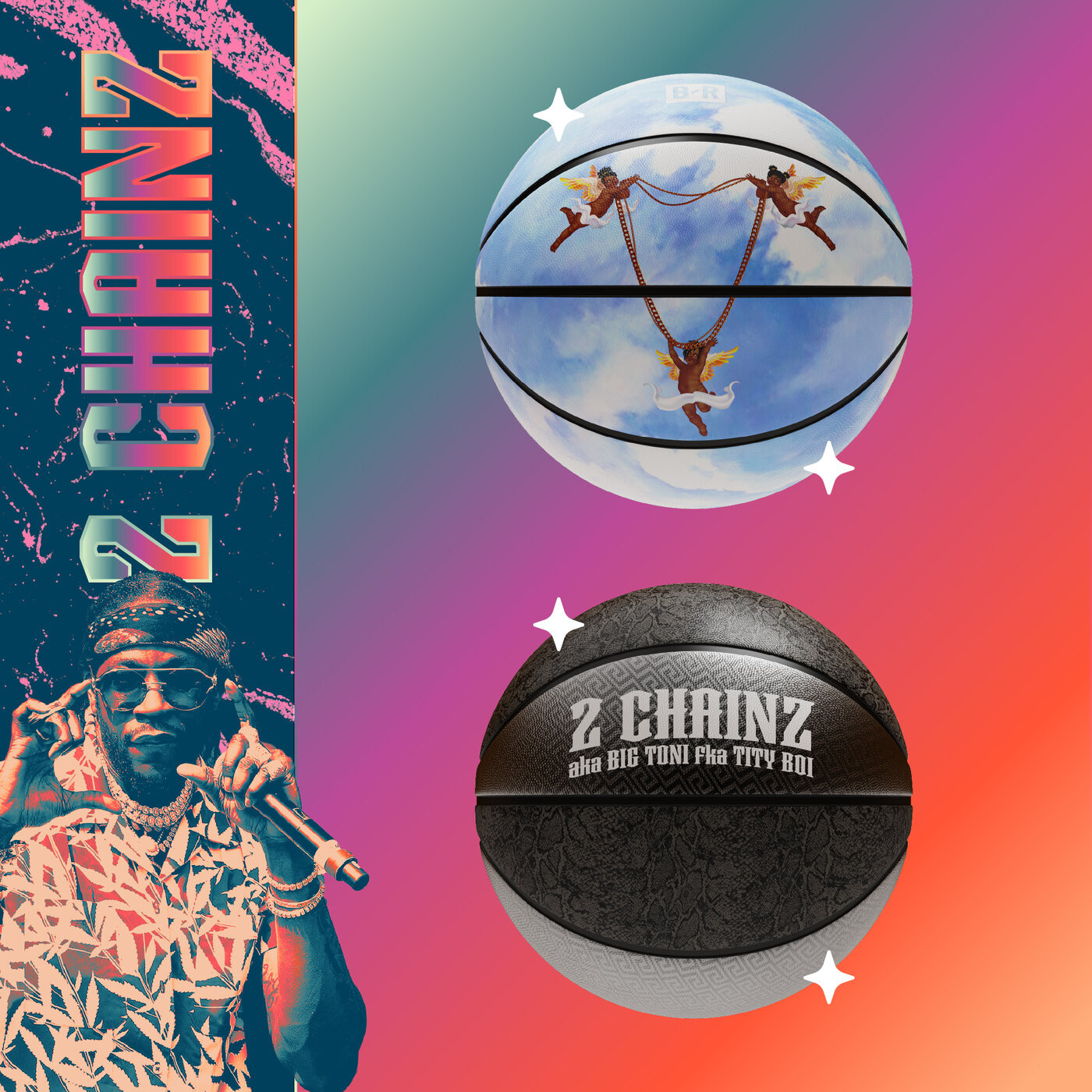 If you don't need the actual basketball and prefer your collectibles to come only in a digital format that will have your friends and family, saying, "What?" you can buy the Silver Edition NFTs. There are 150 of each rapper's digital basketball, which go on sale at 12 PM Eastern on Saturday for 0.4 ETH ($610). Each is available on a first-come, first-serve basis, but can be re-sold. It's unclear how much goes to the artist and B/R, but OpenSea usually takes 2.5% of each sale.
Non-fungible tokens, which almost roll off the tongue like a Steph Curry layup rolls off the fingers, are a type of digital collectible whose authenticity and ownership can be tracked via a blockchain. Owners can sell them just like they'd sell other sports memorabilia.
They've exploded in popularity in recent weeks, with musical artists like Kings of Leon releasing an album in the format, someone burning a piece of art from street artist Banksy and selling that video, and even Paris Hilton popping up to chat about them in audio-only social network Clubhouse.
But the NFT market for professional basketball collectibles is dominating. NBA Top Shot, which creates digital trading cards using ESPN-ready highlight videos, was responsible for $225 million in trading volume in February. Mark Cuban, owner of the Dallas Mavericks, is a big, big fan.
NBA Top Shot will have more money coming in, as well. In lieu of an actual Rising Stars game, featuring rookie and second-year, Top Shot partnered with the league to release NFT trading cards of the players who made the roster.
The NBA: Sometimes it's more than just a game.