Bitcoin's price rally seems to have been ignited again given that it is up by 10.97% in the last 24 hours to hit $38,549 at the time of writing, according to CoinMarketCap. The leading cryptocurrency recently tumbled to an intraday low of around $32,200 based on a looming correction following its bull run that saw the $41,500 level breached.
Crypto analyst Joseph Young has delved into the current price surge and noted that BTC future open interest is back to a record high of more than $12 billion. He explained:
"Bitcoin futures open interest is back to all-time high once again. Open interest = the sum of all futures contracts in the market. When the market is crowded, massive price swings like the Jan. 12 20% drop become more likely. Another flush drop above $42k could happen again."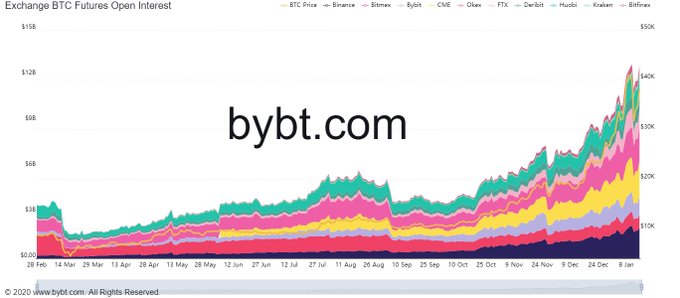 The present price rally has renewed BTC future open interest as the top cryptocurrency is a stone throw away from its recent ATH of $41,500 as its hovering around the $38, 500 level.
This trend is being witnessed at a time when analysis shows that Bitcoin holders are continuously accumulating and crypto whales saw the recent dip as the silver lining needed to increase their BTC portfolio. 

Bitcoin has surged by 900% since 2018
Market analyst Holger Zschaepitz has disclosed that the current Bitcoin's rollercoaster ride has renewed the 'mother of all bubbles' discussion as BTC has skyrocketed by 900% since 2018. He acknowledged:
"Bitcoin roller coaster renews 'the mother of all bubbles' discussions. 900% advance since 2018 has been so swift that it dwarfs all other boom cycles during the past 50yrs, from gold's rally in 1970s to Nikkei's surge in 1980s to Nasdaq 100's run in 1990s."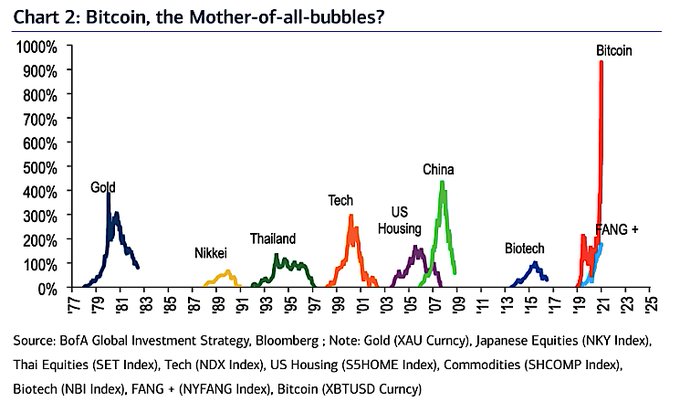 BTC has enjoyed a remarkable bull run since it plummeted to $3,800 in March last year as the coronavirus (Covid-19) pandemic took the world by storm. Its recent correction was deemed healthy by a Spartan Group partner as it could be the trigger to the next uptrend. Jack Dorsey, Twitter CEO, has also expressed his passion for Bitcoin and its decentralized control. 
Image source: Shutterstock